Blogs
WiFi Network Automation for Manufacturing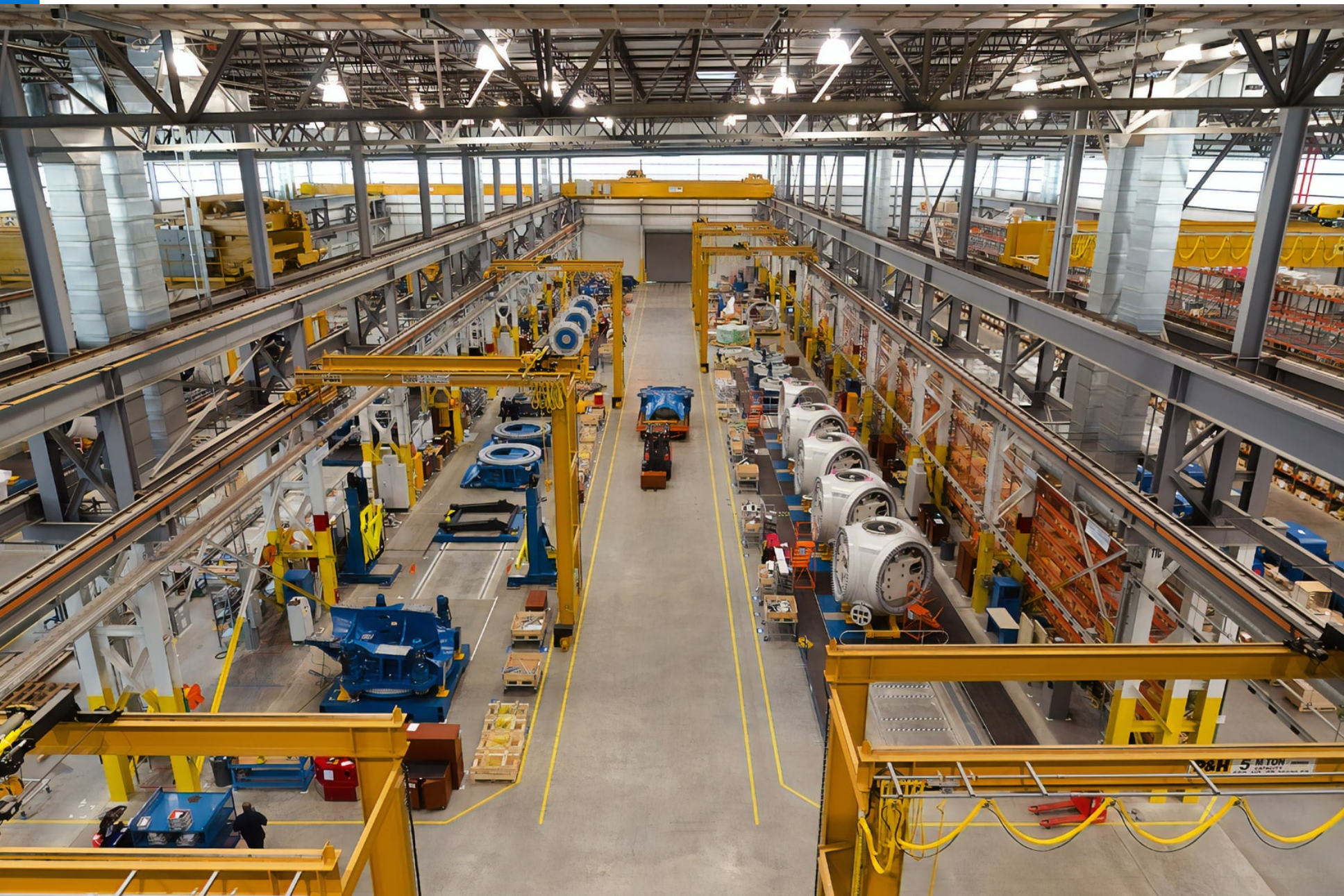 You might be familiar with wireless industrial automation. It's deployed in a number of manufacturing businesses, thanks to advances in wireless technology, and consists largely of different wireless sensors and control panels, like Industrial IoT devices. These devices create a virtual network of machines that can talk with each other and share vital information in order to improve the manufacturing process. 
For example, sensors can be used to detect dangerous leaks, alert employees to temperature changes, send remote data back to an office, or monitor energy consumption and machine performance. Not to mention the more traditional devices like wireless printers, inventory scanners, and tablets.
The wireless networks that support these systems must be robust, with consistently high performance, low latency, and strong security measures. With an entire manufacturing business dependent on the information and data coming from these wirelessly automated devices, the wireless network itself becomes the backbone of the entire operation. This network cannot fail or degrade in any way as a network failure has a direct impact on the business.
To protect wireless networks and keep them optimized, we recommend AI-driven WiFi Network Automation. Just as industrial automation streamlines business processes, network automation improves operational efficiency, promotes WiFi assurance, and saves businesses time and money.
What is AI-driven WiFi Network Automation?
WiFi network automation platforms automate network monitoring and analysis. Using artificial intelligence, they keep eyes on the network at all times and alert IT to any network issues. This enables IT to spend more time on other mission critical responsibilities and resolve issues faster, as they are alerted to the issue as soon as it occurs, rather than waiting for an end user or wireless device to report a problem.
WiFi Assurance
These platforms are designed to give businesses confidence that their wireless networks will work at all times, no matter what. The Wireless Intelligence Platform (WIP) provides this confidence with:
Proactive 24/7 detection and notification of existing and suspected network issues: WIP monitors the entire network ecosystem, everything from individual connected devices, to backend and frontend infrastructure, to the RF environment. It alerts IT to any issues, and identifies the root cause of the issue while providing suggested actionable steps for resolution. This allows IT to resolve all issues before end users are affected, which means that all manufacturing processes proceed on-schedule.

Automated scheduled network tests: Scheduling tests ensures that the platform consistently returns in-depth analytics of the network's health; this provides not only a steady stream of insight into end user quality metrics, but also alerts IT immediately to any failures that could negatively impact those metrics. As the network is ever-changing and dynamic, this consistent look into network behavior is highly recommended.

Support for WiFi 6 (802.11ax) technology: WIP was the first-to-market with its support for the latest WiFi 6 technology, providing its automated analytics for all wireless devices and solutions.
Operational Efficiency
The more operational efficiency can be improved, the better. With WIP, manufacturers get:
Historical business analytics: While it's important to know the real-time health and performance of the wireless network, it's equally as important to be aware of trends over time. These trends reveal how the network ecosystem is changing and what is needed for the most effective and efficient budget and capacity planning. Historical analytics give manufacturers the data that they need to optimize their network for the future. For example:

Is the network nearing max capacity?

How many new devices joined the network in the last 6 months? What types of devices are they?

What issues did the network experience over the last 6 months? Where are there signs of degrading performance from servers and access points?
WiFi Automation is the best way to cost-effectively scale your IT team. WIP easily monitors manufacturing facilities of all sizes, and is vendor agnostic so it can be used around the world.
Save Time and Money
Because WIP is remote capable, IT teams can monitor and troubleshoot the network from any location. This capability, combined with WIP's instant notification and identification of all network issues, gives manufacturers:
90% decrease in Mean-Time-to-Resolution

60% decrease in WiFi problem tickets

80% decrease in remote site visits
Critical WiFi
With so many crucial business processes dependent on a strongly performing wireless network, manufacturers cannot afford to have any wireless issues, no matter how demands evolve. Work with a WiFi Automation platform today and make performance and connectivity issues a thing of the past.