Case Studies
Instant Analytics and Immediate Support for Tri-County Hospital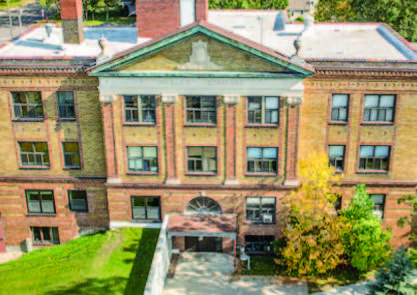 Doug Stromberg, Director of Technology at Tri-County Hospital, had two problems:
WiFi issues were preventing the seamless adoption of Vocera Badges, worn by all patient-facing staff. While the Vocera team alerted the hospital to areas of improvement, the hospital needed an analytics tool to provide long-term resolutions.
A cybersecurity consultant recommended that the hospital identify all rogue devices on the network, but the hospital didn't have a solution that provided complete network visibility.
Just as Stromberg was researching ways to address both problems, Wyebot reached out and asked if he wanted to demo the Wireless Intelligence Platform ™ (WIP). He immediately said yes. "The interface is very intuitive, so the learning curve was easy," Stromberg shares. "So many IT systems are complicated and only one person on your team knows how to use them, but everyone on my team can use WIP. If we ever have any questions at all, the support team is always available and always knows how to help."
Instant Analytics and Immediate Support
WIP is a plug-and-play device, so as soon as Stromberg's devices arrived onsite, he was able to unpack them, place them around the hospital, and connect them to the network. By the time he got back to his desk, he was already on the user interface, reviewing WIP's AI-driven network insights.
Invaluable WiFi Insights
With WIP up and running, Stromberg was able to identify the network issues that were causing problems for the Vocera Badge rollout and resolve them quickly. Now, he uses WIP's 24/7 monitoring and historical analytics to keep the network optimized.
Automatic Notifications of Rogue Devices
As for the hospital's second problem – potential rogue devices on the network – WIP's complete visibility and Access Point (AP) classification feature saved the day. With complete visibility, Stromberg and his team can see devices connected to the network, whether connected wirelessly or wired. If any device doesn't belong – for example, if an employee has brought in a personal device to listen to music – the team can track down the device and flag it as unauthorized. Stromberg also set up automatic alerts to be notified immediately whenever unknown or unauthorized devices connect to the network.
An Expanding Partnership
With such a massive return on investment (ROI) from the devices currently onsite, Stromberg is looking to add more. The Tri-County Hospital is building a new facility, and Stromberg said WIP is a key part of his strategy for the new space.
"WIP has definitely proved itself. Its WiFi automation dramatically reduces the Mean-Time-to-Resolution. I want it everywhere."
Director of Technology at Tri-County Hospital