Blogs
Preparing Healthcare for WiFi Changes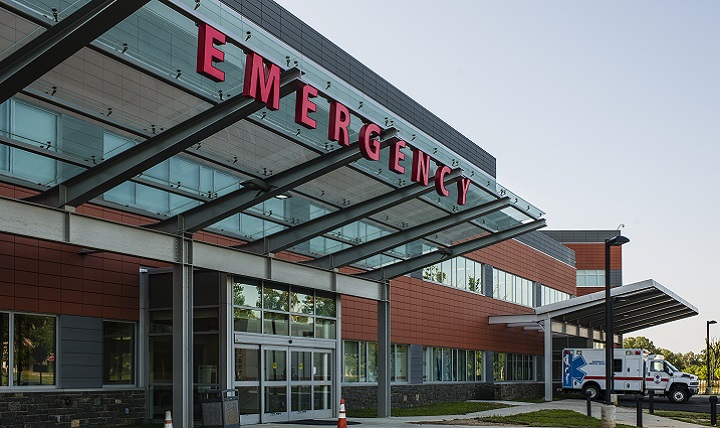 With the mHealth market size projected to reach $102.43 billion by 2022, and 70% of healthcare organizations using IoT technology, it's easy to see that WiFi is as prevalent and important in the healthcare industry as in any other. However, this industry has unique wireless needs, and faces distinctive challenges in ensuring optimum network health. Read on to discover a few ways in which wireless technology has changed the industry, and what should be done to optimize growing networks and WiFi performance.

Mobile Health Applications and Devices
Hospitals, clinics, and medical offices now use communication and reference apps daily to improve and facilitate patient care. The Radiation Emergency Medical Management app gives guidance on diagnosing and treating radiation injuries. The app Epocrates allows doctors to look up drug information and interactions, and find providers for consults and referrals. The Spok mobile app provides secure clinical messaging, while Ambulatory EHR gives instant access to patient records. In addition, WiFi enabled devices include diagnostic equipment, life-support equipment, patient monitoring, and even devices that can track medication schedules. MRI machines, infusion pumps, and glucometers are all examples of devices that now connect and depend on WiFi. Healthcare settings require a secure and reliable wireless network if these apps and devices are to work seamlessly. There can be no slow spots or downtime, and the network must be designed to support a dynamic and dense wireless environment.

Patient Communication and On-boarding
With online medical charts, patients can now get lab and tests results quicker and more efficiently. Some offices and clinics use WiFi-accessible platforms to manage patient check-ins, appointment scheduling, and patient-doctor communication. An unreliable wireless network can increase appointment wait times, frustrating patients and staff, and delay important communications regarding patient health. Frequently, hospital and clinic staff don't have the training or the time to troubleshoot IT problems, and a designated IT team might not always be onsite. To facilitate efficient practices, healthcare offices need secure and strong wireless networks.

Proper Planning and Preparation
There are two main goals for optimizing a wireless healthcare network: security and reliability. For the best results in each area, use a WiFi analytics platform for 24/7 data analysis, and problem identification and resolution.
Security
A network should be organized into different access levels using SSIDs (service set identifiers) to prevent unauthorized access of PII or other sensitive information. To reduce overhead and avoid clogging the network, no more than 3 SSIDs are recommended:
SSID 1: enable strong identification and user management policies to create a highly secure network; this SSID is for employees, staff, faculty, etc.

SSID 2: enable an open or pre-shared key, as well as a required agreement of terms and conditions before successful connection; this SSID is for Guests.

SSID 3: catchall for other devices such as any IoT devices that do not require extra security or monitoring (such as smartplugs used for energy saving purposes).
Routinely screen a network to detect rogue clients. Rogue clients are unauthorized devices that have obtained network access. They can be benign – a guest setting up a hotspot – or malicious – someone attempting to steal data or introduce ransomware. In addition, ensure a strong security audit test is performed regularly. The test should review every aspect of the network and report any open ports or firewalls, giving advance notice of any issues so that proactive measures can be taken to avoid a security breach. Healthcare networks should be protected against intruders, and have a way to monitor all network activity.

A WiFi analytics tool should be able to identify each network device, see which SSID it connects to, and identify and defend against unauthorized access. It should provide testing tools including a security audit test. These measures provide control over a network and enable secure WiFi.
Reliability
A network should work across the board, no questions asked. This can be especially difficult for hospitals and clinics since they frequently operate in older buildings that weren't built with wireless networks in mind; this creates innate challenges even before factoring in the ever changing, dynamic nature of networks. To ensure optimum network health, there must be complete visibility into network infrastructure and all connected devices. With visibility it's easy to determine if a network is configured properly, and what, if any, upgrades are necessary for effective network growth. It's also easy to see any network degradation so that small problems are resolved before they become big issues. This means less downtime, which is crucial in a healthcare environment.

With WiFi analytics, visibility into the current network should be immediately achieved, as well as saved data over time for visibility into past network behavior for capacity and budget planning.

Protecting networks and gaining control of network health requires careful and constant proactive monitoring. WiFi analytics platforms support optimizing these complex networks, no matter the challenge. Work with Wyebot's Wireless Intelligence Platform ™ today to automatically identify issues and quickly provide resolutions for improved WiFi performance, reliability, and visibility.