Blogs
Supporting Teams with Leadership and Technology for the Best Back to Work Experience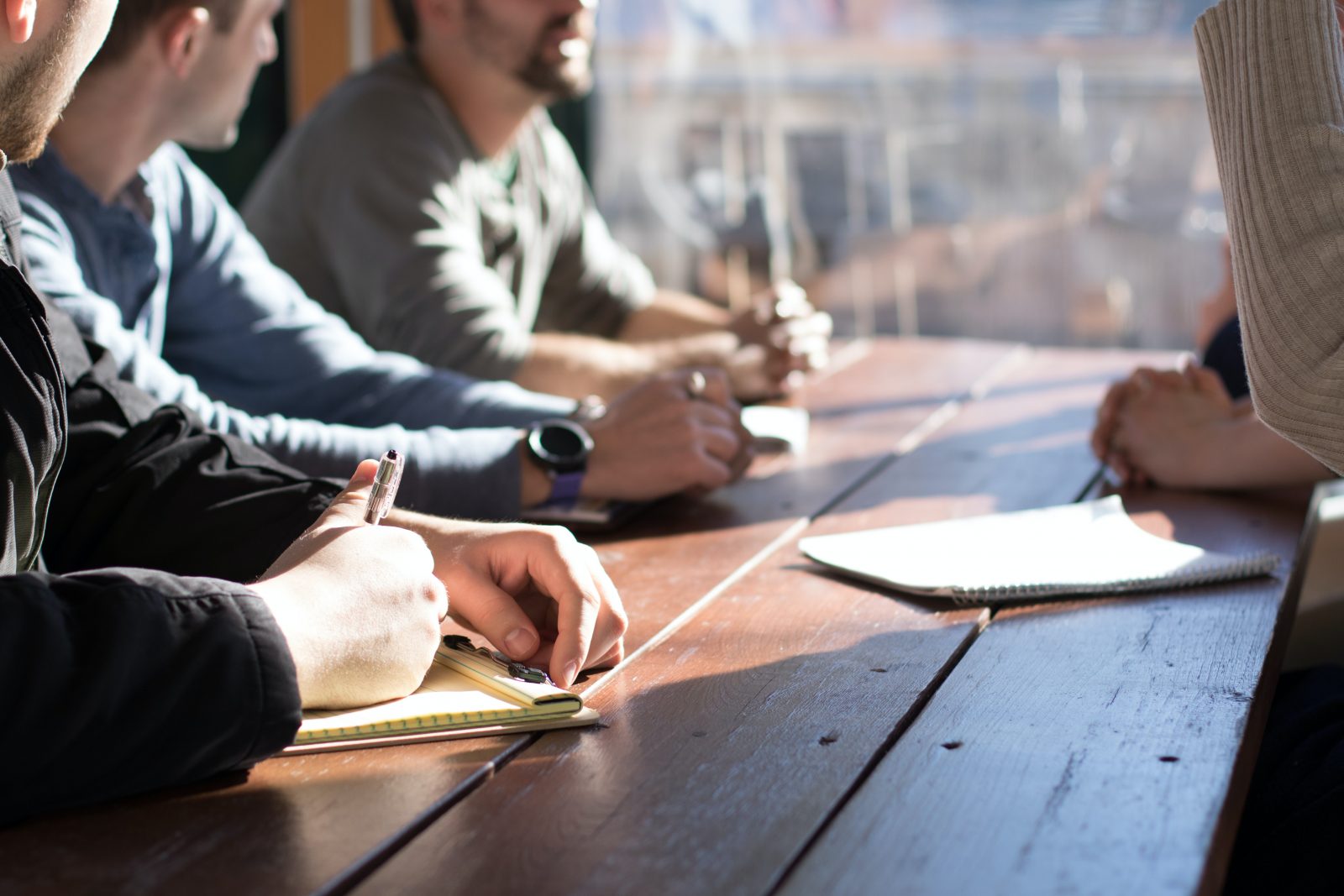 What does back to work look like for your office? Are all employees in every day? Is the office virtual-only twice a week? Whatever the specifics of your situation, it's fair to say that there is a lot of strategy going into how to make the transition back smooth and painless for all employees.
These strategies are going to involve "people solutions," i.e. ways to make sure employees feel that their needs and concerns are being met; as well as "backend solutions," such as technology upgrades and network optimization to support new business dynamics. Here are a few ideas for each solution to help make your office reunion a success.
Over-Communicate
Employees are going to have questions and if you're in a position of leadership, they are going to assume that you have the answers – or at least more of the answers than they do. This may or may not be true, but the best way to avoid spreading frustration is to over-communicate.
By this we mean to clearly provide detailed information on everything, and be open about situations or policies that are still under discussion. Don't make assumptions about your employees' knowledge base as most people have been remote for over a year. Try to anticipate all scenarios and questions and address them up front. Giving everyone insights into the planning process will build confidence and trust amongst employees. Also be sure to put out an open invitation for questions. This allows employees to feel like they are part of the process, and that their company cares about them as individuals.
Create Consistency
Even if your office is still allowing employees to combine days of working from home with days of working in the office, you can create some consistency across the board to give people a sense of team camaraderie. 
If you offer flex hours, you might ask all employees to be online at certain times, such as from 9:00-1:00; or perhaps you ask every member of a certain team to be in the office together one day a week. You can also make it clear that you have "open door" hours when anyone can come by to ask questions. Make sure you have times that you are available online and in person.
Creating these shared hours helps employees create routines even as they go back-and-forth from home to work during the week. It also allows you to prove yourself a leader who recognizes that times are different and that today's methods of supporting teamwork don't have to look like last year's.
Celebrate Wins
Hopefully you were doing this before the pandemic struck. If not, now is definitely the time to start.
We all like to celebrate and feel that our successes have been noticed. Not every employee wants to be the center of attention, but recognition is always appreciated. Make it a habit to recognize an employee or two every week, and learn to frame successes in a way that shows their importance to your company's mission.
What good is your brand trying to bring to the world? How did that employee support that goal?
Celebrating wins in this way can boost overall employee morale and retention as your teams come to see that they have a connection to their work, that their work is meaningful, and that it is impacting the lives of those around them.
Optimize WiFi Networks to Reduce Problems
A lot of companies went through some painful times last year trying to make sure employees had problem-free access to on-premise servers; and many employees had their own times of stress as they tried to set up home offices for the first time. As employees come back to work, the last thing they want to do is deal with WiFi issues.
To minimize if not eliminate issues, you'll want to be sure that your IT team has:
Complete network visibility 
IT can't solve problems that they can't see, or, perhaps we should say that they can't solve them quickly. To minimize network mysteries, work with an analytics platform that will provide complete network visibility. This includes:
Visibility into all connected devices, backend and frontend infrastructure, and the larger RF environment in order to capture interference from non-WiFi issues like Bluetooth devices or microwaves

24/7 visibility into both the 2.4GHz and 5GHz frequencies

Complete visibility that isn't interrupted by network testing, otherwise you will lose out on meaningful data every time tests are run (and they should be run often to support complete visibility)

Network tests that can connect to the network as an end user device and test the network infrastructure that is used by end users, providing valuable metrics to support employees' network experience
Real-time and historical analytics
Problems need to be solved in real-time to support the best operational efficiency and this requires IT to have access to real-time analytics. However, the network is also slowly degrading and changing day-by-day, and this necessitates the use of historical analytics to give administrators the best insight into future network needs.
Use real-time analytics to see what is happening on the network as it is happening. This includes:
Identifying in-the-moment issues

Testing network performance directly after an upgrade

Monitoring the network for potential security threats
Use historical analytics to understand long-term health and performance trends so that the network can be cost-effectively future-proofed. Answer questions such as:
How did network utilization change this year?

Are infrastructure devices in need of an update?

How were end users impacted by interference?

Is the network nearing capacity?
Proactive alerts
When it comes to optimizing the network and eliminating issues, proactive alerts can't be ignored. These alerts allow IT teams to resolve problems directly after something changed on the network, oftentimes before end users are ever affected. For the best ROI, work with a platform that includes root cause identification and actionable resolutions with every alert. 
Support Remote Troubleshooting
For a number of reasons, IT teams can't always be onsite. These situations can be exacerbated in today's environment when it might not be safe for employees to travel to different states or countries. For distributed enterprises that might rely on certain IT specialists to oversee large areas of responsibility, an IT team that can't travel signifies trouble. Without travel and without remote access, issue resolutions can stretch out over hours or days. These delays can directly impact employee productivity and cost companies thousands of dollars. This is not ideal.
On the other hand, platforms that support remote troubleshooting allow IT to solve problems from any location at any time. The network can remain optimized whether or not IT can make it onsite. This is the best option for businesses in all industries.
Choose a WiFi Automation Platform
Whether your company has 500 returning employees or 50,000, human IT teams can't optimize the network on their own. They provide incredible support at all times, but they simply don't have the capacity to monitor hundreds or thousands of devices at every second of the day, run dozens of network tests an hour, and solve any issues in real-time. The WiFi network is the lifeblood of a company, and just as doctors need medical devices to provide optimal human care, IT teams need the support of a WiFi Automation platform. These platforms automate the analytics process, and some will give IT teams expert-level insights in real-time and automatically compile historical data for future-proofing.
The award-winning Wireless Intelligence Platform™ (WIP) is vendor-agnostic, meaning it can be used to provide continuous support no matter how network and infrastructure vendors change over the years. It consistently delivers:
90% reduced Mean-Time-to-Resolution

60% fewer WiFi problem tickets

80% fewer remote site visits
As you welcome employees back, give them the confidence of a worry-free WiFi network that will support them day in and day out. See how companies are using WIP today.