Blogs
The Importance of WiFi for Seniors in Retirement Communities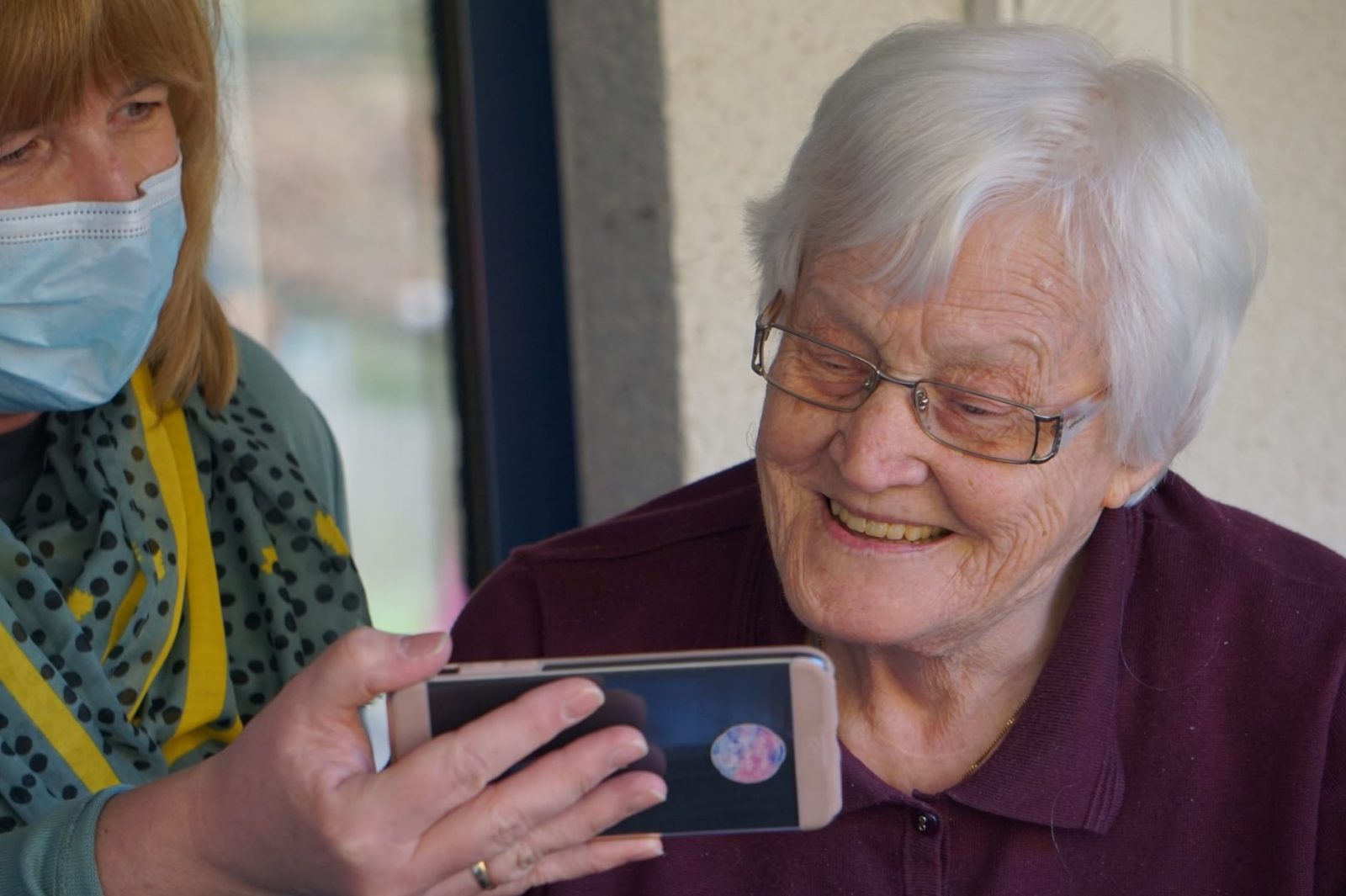 It isn't good to be alone. Whether introverted, extroverted, or somewhere in between, humans need some level of regular social interaction. That makes WiFi in senior retirement communities a critical resource, just like other utilities such as electricity, heat, and water. Unlike previous generations, today's seniors and staff not only depend on WiFi, but they also expect it. The network must provide top-notch, reliable WiFi at all times for a variety of needs including communication, entertainment, and safety. As WiFi grows more pervasive and accepted every year, retirement communities that don't have a good reputation of providing high-quality WiFi will find themselves in trouble.
Where does WiFi need to be?
The WiFi network must support an ever-increasing number of mobile and IoT devices, as well as cloud-based applications. This requires the network to be everywhere. It isn't only needed in group areas or in residents' homes, but must provide constant coverage across the entire community. 
The network supports a growing list of technologies, including:
Laptops, tablets, and smartphones

Automated lighting and temperature systems

Wearables that monitor seniors' health and location

Security devices

Community software that helps residents review activity calendars, menus, and more

E-readers 

Smart speakers that can not only assist residents in-home, but also connect them to nurses and maintenance staff

Interactive smart boards and touch screens
These technologies not only improve living environments for residents and staff, but also help streamline communications and save staff time. There is a need for robust WiFi that can support many different devices, 24/7, in all retirement communities.
How is WiFi supported?
Once the WiFi network is designed and implemented, it must be continuously monitored. Networks are dynamic, changing in multiple ways every single day and night. Not all of these changes are bad, but some of them will negatively affect network health and performance. If the network isn't continuously monitored, issues, even small ones, can go unnoticed and lead to significant problems.
WiFi Automation platforms are the best solution for retirement communities that want an optimized WiFi network. These platforms automate all network monitoring, and proactively alert IT teams to any adverse changes. This is the most efficient and cost-effective way to keep eyes on the network at all times and scale your IT team. 
To best support seniors and the entire community, optimize the network with a platform that provides complete network visibility, proactive testing, remote support, and real-time and historical client performance data.
Complete Visibility
Reported network issues can't be resolved until the root cause is identified. The root cause can't be identified unless IT has 100% visibility into the entire network. This goes beyond visibility into your network's devices and requires visibility into the radio frequency (RF) environment. Why? Because it is in this environment that your network operates, and anything in the environment can impact your network. This includes your devices and infrastructure, but it also includes any nearby networks that are using the same airspace, as well as non-WiFi sources of interference. The quickest way to issue resolution, and the best way to avoid "finger-pointing," is through the use of a platform that automatically provides visibility into the entire RF ecosystem.
For communities that want to go a step further, consider working with an AI-based platform. Artificial intelligence technology enables a platform to study a network and recognize normal network behavior, and then alert IT when that behavior changes. This approach allows IT to resolve issues before end users are affected, which improves the end users' experience.
Proactive Network Tests
To provide the most reliable network for seniors and staff, IT teams need to be supported with proactive, and not reactive, data. A WiFi Automation platform that allows you to schedule network tests provides a consistent look into network health. With the platform monitoring all test results and alerting IT to any failures, IT is free to focus on other mission-critical responsibilities. The constant testing also helps provide a baseline for normal network behavior, once again increasing network visibility.
Retirement communities should look for a platform that can run tests without having to pause or disrupt RF monitoring; any pause prevents complete network visibility, which can negatively affect IT's ability to quickly resolve issues. Additionally, the platform should be able to connect to the network like a user device, so that all test results emulate the end user experience. With this data, IT teams know exactly what all residents and staff are experiencing, and can make the best decisions on how to optimize the network to give users a world-class experience.
Remote Support
As we mentioned, the WiFi is dynamic. That means that it's impossible to optimize it on Sunday and then expect it to remain optimized for any length of time without requiring further effort. It must be constantly monitored, and IT must be able to troubleshoot at any time, from any location. So, what happens when IT can't travel onsite due to health, weather, or other unforeseen circumstances? Retirement communities can be in trouble, unless IT has remote access to the network.
This remote access should provide IT with the same visibility teams would have onsite, as well as the same troubleshooting capabilities. This is a must-have for all WiFi Automation platforms.
Client Performance Data
IT teams need real-time insights into network health and performance. This includes insights into the performance of individual devices. With this visibility, proactive solutions can be implemented quickly because the root cause of the issue is automatically identified. For example, IT will know immediately if a new device is causing interoperability issues, or if only IoT devices on the 2.4GHz network are having connectivity issues. The more detailed the insight, the faster the resolution.
It is equally as important to gather historical performance data. This data reveals trends over time in areas such as AP health and performance, client distribution, RF and client utilization, and interference from non-WiFi and WiFi sources. This data reveals how needs and demands have changed over time. Studying these analytics allows administrators to best determine how to update and upgrade the network so that is future-proofed for long-term optimization.
The Wireless Intelligence Platform
Communities that choose the Wireless Intelligence Platform (WIP) as their WiFi Automation platform receive the detailed, critical insights necessary for network optimization in an easy-to-understand format. WIP delivers:
90% faster Mean-Time-to-Resolution

60% fewer WiFi problem tickets

80% fewer remote site visits
It automatically and proactively alerts IT to all issues, and includes actionable suggestions with alerts. It improves WiFi network performance, reliability, and security thanks to its complete WiFi ecosystem visibility, synthetic network tests, historical device forensics, and vendor agnostic implementation. You can consider WIP your WiFi Assistant and trust it to eliminate WiFi worries now and in the future.
A Critical Resource
Not only is WiFi important for seniors, it is a necessary utility for the success of retirement communities. No one wants to eat at a restaurant that serves raw or cold food. Similarly, residents don't want to stay in communities that can't provide top-notch WiFi for communication with families, entertainment purposes, and more. Start working with a WiFi Automation platform like WIP today and start experiencing WiFi that reliably meets all demands, no questions asked.