Blogs
WiFi 6 Network Improvements for Healthcare Facilities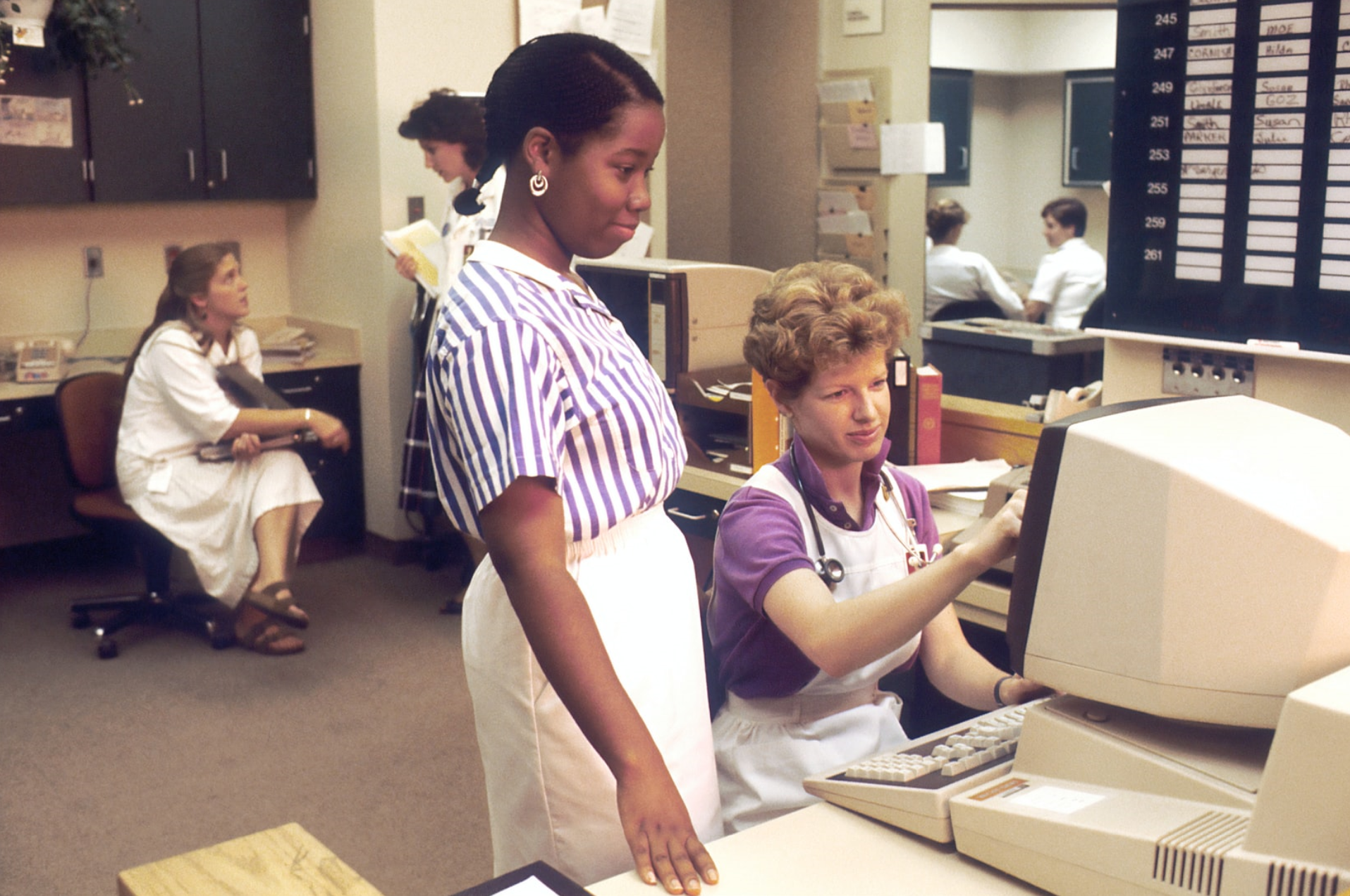 What does the latest generation of WiFi offer for healthcare facilities? In a nutshell, WiFi 6 promises better WiFi performance for high-density environments. For hospitals and other facilities dealing with tens of thousands of connected devices, this is great news. For smaller facilities, the benefits might be less clear, but no less important. Use the following to help you decide if your facility needs WiFi 6 ASAP, or if it can make the transition a little slower.
Improved Battery Life
For all battery powered WiFi devices, WiFi 6 offers something especially useful – Target Wake Time (TWT). With this capability, each device can schedule a check-in time with an Access Point (AP) to send/receive data, and then spend the rest of its time in sleep mode. Since many medical IoT devices are battery powered – everything from patient monitors to infusion pumps to sensors – TWT's benefits can be seen throughout a facility.
Faster Traffic
WiFi 6 allows more devices to share a channel thanks to something called orthogonal frequency division multiple access (OFDMA).  This allows more devices to "talk" at the same time versus having to wait in line, boosting the number of devices that each AP can support. Additionally, WiFi 6 technology called multi-user multiple input, multiple output (MU-MIMO) allows greater amounts of data to be transferred at the same time. What this means is that network users will experience increased efficiency and lower latency when both sending and receiving data.
As more and more devices join a network, these capabilities help ensure that the network retains the capacity and efficiency to provide optimal service – something which many providers deem mission critical. After all, these supported devices aren't just used to stream games or movies. They are used by all departments to provide patients with quality user experience, whether that's by providing literal life-saving health monitoring, or by ensuring faster check-ins and easier bill payment. A network that supports more of these devices without sacrificing efficiency supports providers in doing more for their patients.
Support for Video-Intensive Healthcare
Thanks to the 1024 quadrature amplitude modulation (QAM) mode, WiFi 6 devices can encode more data, thereby supporting greater throughput. What this means for healthcare facilities is that they can expect to see faster transmission speeds for extremely large data files such as MRI, radiography, and ultrasound images; as well as better quality telemedicine sessions.
This is a capability that benefits all facilities, whether a large hospital in a city or a small clinic in a rural community.
The Upgrade Process
Depending on the size of the network, upgrading can get expensive. Facilities need to upgrade not only infrastructure, but also all connected devices and APs. After all, if devices aren't WiFi 6 capable, it doesn't matter if all APs are, and vice versa.
For this reason, most facilities will likely choose to upgrade gradually. As the transition is made, facilities should monitor the network to ensure that the new devices are working properly and that the upgrades aren't causing issues with existing infrastructure and devices. Older devices should work fine on WiFi 6 networks, but with so many critical processes depending on the WiFi, it's better to be safe than sorry.
AI-based Network Monitoring and Analysis
Automating the monitoring process is the best way to go. IT in facilities of all sizes have many responsibilities, and this removes one from their plate, allowing them to spend time in other mission critical areas. Working with an automated solution also provides IT with instant, constant network insights whether they are onsite or not. For the best operational efficiency, work with an AI-based solution that will not only monitor, but also learn to recognize normal network behavior and alert IT to possible issues.
Wyebot's Wireless Intelligence Platform (WIP) supports healthcare IT by:
Identifying all device capabilities (including if a device is WiFi 6 capable)

Automatically identifying and notifying IT to any network issues and providing possible actionable steps for resolution

Providing 100% network visibility – this includes 24/7 visibility into both the 2.4GHz and 5GHz networks and the entire RF environment, while also providing the option for 24/7 network testing

Providing remote network access and troubleshooting so IT can immediately resolve issues from any location

Working in minutes thanks to its Plug-and-Play and vendor agnostic design

Automatically saving historical forensics so that IT, budget, and capacity planners can immediately see how network health has changed over time – when WiFi 6 devices are being phased in, this data will reveal how the new technology is improving performance and where upgrades are most needed.

Easily scaling from monitoring 50 devices to 5000+
WIP was first-to-market with its support for WiFi 6. Use it in any healthcare facility to get the insights you need to eliminate WiFi worries and optimize the wireless network no matter what technologies it supports.