Blogs
WiFi Analytics in Small to Mid-Sized Healthcare Practices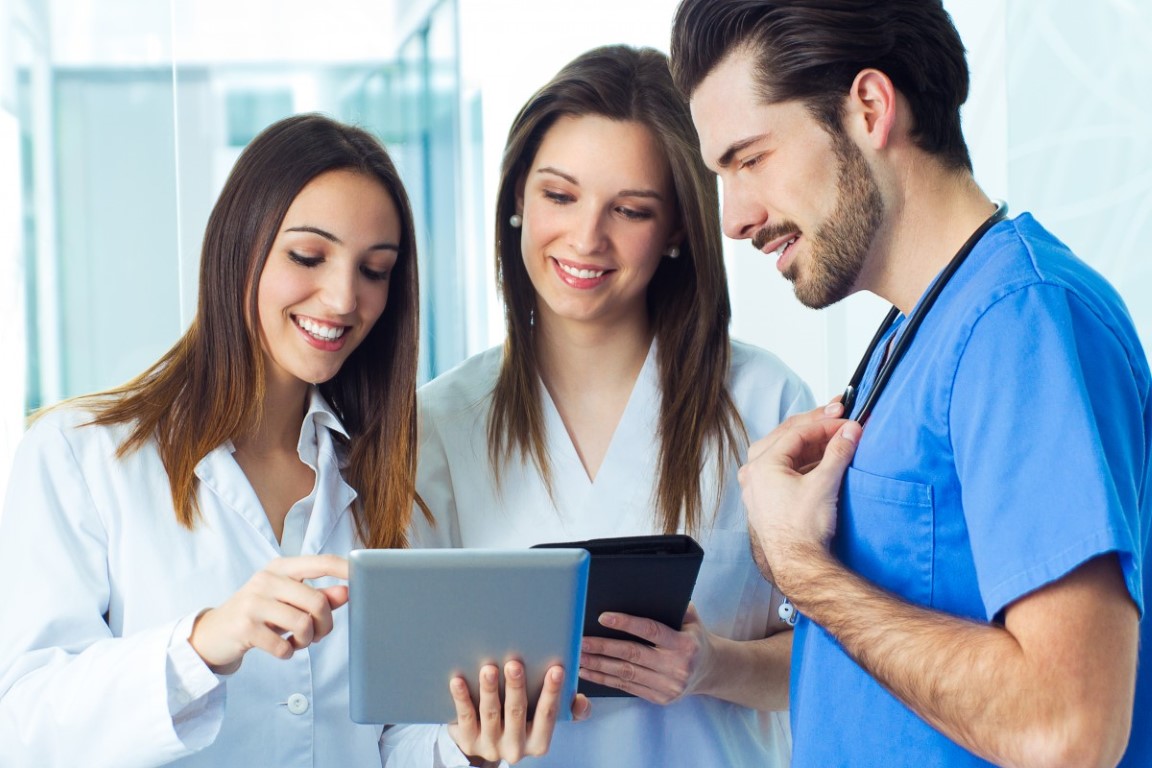 Technology's role in healthcare is growing. Many offices and clinics are converting paper files into electronic health records (EHR). There's an increasing adoption of web-based check-in tools and virtual waiting room technology. IoT devices are expanding into the industry, with a report by Allied Market Research predicting the IoT healthcare market will reach $136.8 billion worldwide by 2021. Each technology implementation is intended to support healthcare providers with delivering better diagnoses, treatment plans, and patient engagement. With each adoption, a robust wireless network becomes less of a nicety for bored waiting-room patients, and more of a business necessity. WiFi Analytics are a key part of ensuring technological healthcare trends work in an optimum manner, supporting patients and providers.
Here are a few recent technology advances in small and mid-sized practices, clinics and nursing homes:
Within skilled nursing facilities (SNF), many nurse call systems and resident safety systems are increasingly moving toward WiFi. Some SNF use motion detectors dependent on the WiFi to detect anomalies in a resident's movement patterns. On a personal level, many residents request wireless connection options for smartphones, tablets or laptops.

Across the industry there is a preference for EHR over paper records. Collating a patient's data in electronic format makes it easier for the information to move with the patient, and to be shared with different healthcare providers. Retail health clinics, located in retail stores, supermarkets and pharmacies, are some of the forefront users of EHRs, as well as other areas of healthcare technology like billing innovation and virtual waiting room technology. These clinics' locations have expanded in recent years, and are expected to keep growing.

Urgent care clinics are expected to see more web-based check-in and preregistration tools in the upcoming years. These clinics also encourage patients to share positive experiences on social media. For marketing purposes, as well as patient engagement, these clinics require a strong Internet presence.

Rural healthcare providers and hospitals are expected to rely more on telehealth and telemedicine* as they experience population loss and a physician deficit.
What role does WiFi analytics play in this transition? To understand the necessity of analytics, first review some of the challenges faced by these practices in the adoption of wireless technology:
Technology interoperability issues

Limited technical resources: Practices likely do not have an onsite technical department, and might also lack the proper hardware necessary for any migration. It can be difficult for practices to select the optimum products if there is limited IT knowledge.

Limited staff resources: This limits the number of people at a time that can be trained on operating the system. Practices also can't afford to pull staff members away from healthcare duties to mitigate network issues when problems arise.

Challenges with storing, managing and securing data

Oftentimes, SNF are in older buildings. These buildings weren't designed with wireless networks in mind, and that older construction brings its own challenges as wireless network coverage and capacity grow in importance.
A strong WiFi analytics platform addresses each of these challenges. Wyebot's Wireless Intelligence Platform ™ (WIP) uses predictive algorithms and an Artificial Intelligence-based engine to provide network visibility, efficiency and automation. Whether practices have IT staff onsite or not, WIP's Remote Network Test Suite can be programmed to run network tests on a manual or scheduled basis, proactively monitoring all network applications and services, with alerts sent if any test fails. This reduces remote site visits by up to 80%, ensuring that IT can spend their time on something more critical than travel.
WIP automatically recognizes current or possible network issues, and proactively notifies IT, providing actionable steps to take for quick problem resolution. This reduces mean time to resolution by up to 90%. This proactive aspect reduces network downtime so that providers and patients can focus on treatment and education at all times.
WIP generates real-time and historical analytics, with trends displayed in graphs and tables. Data reveals to providers how the network is being used, and how that has changed over the last day, week, or month. These metrics support budget and network capacity planning.
All WIP-generated information is displayed in real-time on an easy-to-read dashboard. The platform is vendor agnostic and can be used with any existing network infrastructure and WiFi service provider. Contact Wyebot today for more information.