Blogs
How to Optimize Multiple Healthcare Networks From One Location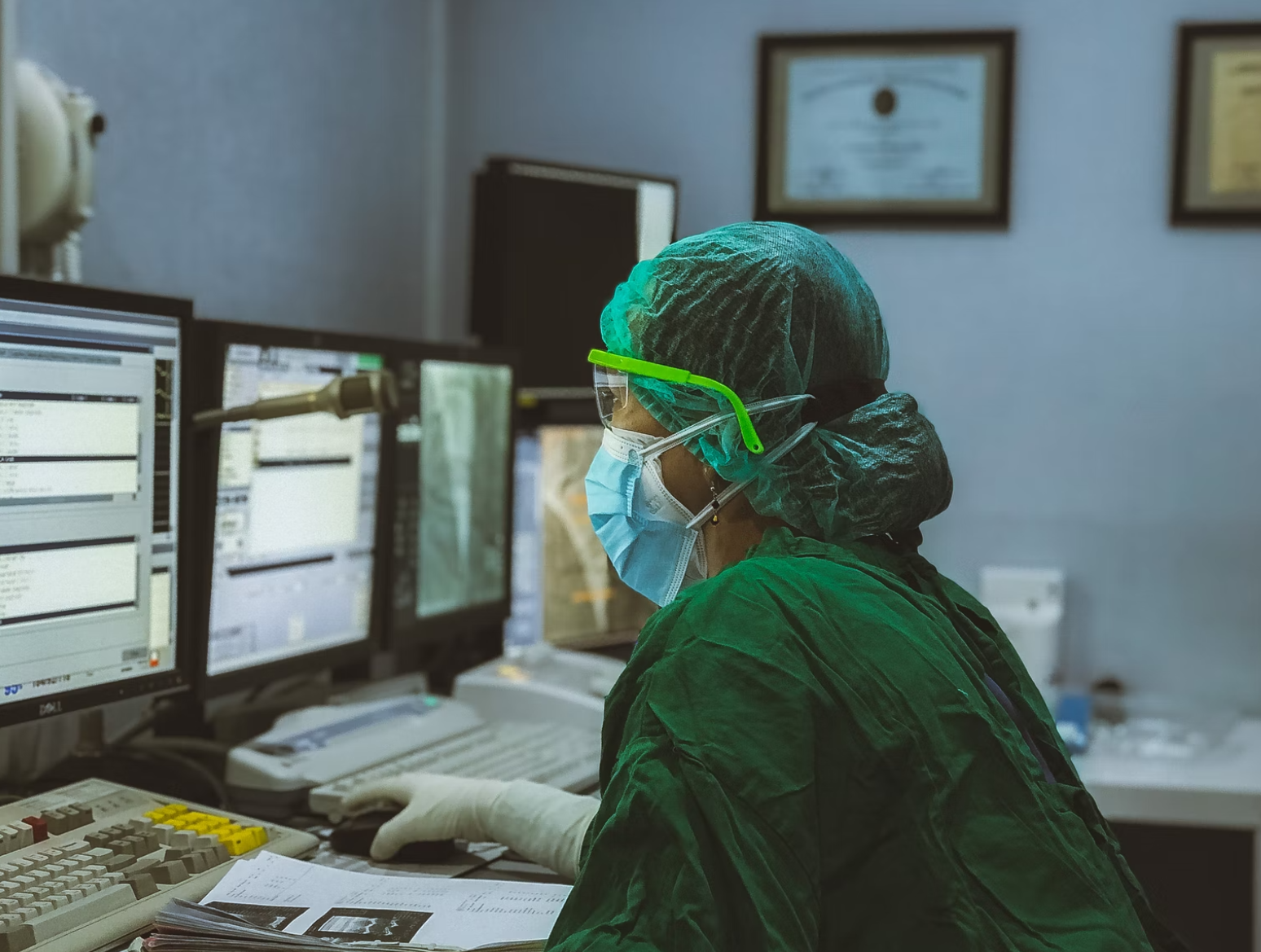 In healthcare, it is common to have one IT team responsible for multiple buildings and locations. In order to keep costs and troubleshooting times low, it's important for teams to have an easy way to optimize all WiFi networks from one location. Without a centralized solution, teams often have to spend a significant amount of time traveling to and from locations, identifying and resolving intermittent problems, running quality tests and performing other critical tasks.
This results in high travel costs and delayed troubleshooting, which directly impacts patient safety and care.
Here's how to avoid these scenarios and keep all healthcare WiFi products and services working efficiently, long-term.
The importance of WiFi in healthcare
Healthcare professionals are dependent on mobile and IoT devices for everything from lifesaving patient care to financial transactions to communications. There are devices used to monitor physical conditions, apps that supply needed care history, and more. Many of these devices aren't designed to work through wired connections. Others must be mobile and must stay connected whether care teams and staff are in stairwells, elevators, waiting rooms, or offices.
With patient health and satisfaction dependent on these devices, it's more important than ever that the WiFi be reliable and secure.
Using AI-based WiFi automation to proactively improve the network
To best improve the user experience, IT teams need a solution that:
Displays information from all networks in one dashboard

Proactively identifies issues

Delivers automated, remote troubleshooting

Provides future-proofed support

Cost-effectively scales
The only way to find this in one package is to select and work with an AI-based WiFi automation platform. 
These solutions work 24/7, serving as the eyes and ears of IT whether or not teams are onsite. They are capable of analyzing thousands of data packets a second, enabling them to deliver real-time, proactive insights into network health and performance. This is a task human teams cannot complete on their own. With this support, teams can respond to issues faster than ever, and spend more time on other pivotal tasks.
With Wyebot's Wireless Intelligence Platform™ (WIP), healthcare organizations see:
90% faster Mean-Time-to-Resolution (MTTR)

70% fewer WiFi problem tickets

80% fewer remote site visits 
Centralize updates and focus with one dashboard
WIP provides a single dashboard look at all healthcare networks. IT can select an individual network for an in-depth look at performance details. Concentrating all analytics in one location improves operational efficiency, saving facilities time and money.
Additionally, with WIP providing all details for all networks, IT only has to be trained to use one analytics platform. This eases everyone's workload.
Prioritize reliable performance with proactive issue identification
Using artificial intelligence and edge computing, WIP learns to recognize a network's normal behavior. If that behavior degrades in any way – including if scheduled tests fail or fall outside established parameters – IT is automatically alerted. These alerts include an identified root cause and actionable resolutions. 
With proactive alerts, IT is often able to troubleshoot and resolve problems before end users are impacted.
Reduce downtime and resolve problems from any location, at any time
When it comes to WiFi-enabled healthcare, issues can strike at any time. For IT teams responsible for multiple networks, this means that at some point, they are guaranteed to get an issue notification for a facility they are not currently in.
Traditionally, this would then require teams to: 
Travel onsite

Wait for the issue to recur 

Capture the necessary data packets

 Identify the root cause

Determine the correct resolution

Resolve the issue
With WIP's automated, remote troubleshooting, the amount of onsite visits IT teams must make are significantly reduced. With this capability, plus the platform's proactive alerts, troubleshooting procedures instead look like this:
Receive alert, identified root cause, and actionable resolutions

Implement resolutions for any network from current location

Save time and money by reducing travel expenses and the time needed to wait for intermittent issues to recur
Ensure network performance meets current and future needs 
WIP delivers network ecosystem analytics in real-time and saves detailed historical analytics from the last day, week, or month. With this data, decision makers can see at a glance how the network responded to past updates and review long-term performance trends.
When administrators know exactly what the network is being used for and how it is performing, they can design personalized update/upgrade plans to most cost-effectively optimize the network so that it meets all expectations today and into the future.
Scale the WiFi without breaking the budget
The Wireless Intelligence Platform is vendor agnostic. This means that it can be used at all facilities no matter where they are located or what Internet vendors they use. 
It also analyzes and troubleshoots networks with anywhere from hundreds to thousands of devices. If more facilities are added to a team's roster and/or if more devices are added at every facility, WIP continues working, no questions asked. 
To learn more about WIP's capabilities, see how the platform provided instant analytics and immediate support for Tri-County Hospital.
Contact us here for a free demo or trial.