Blogs
How WiFi Assurance Solutions Help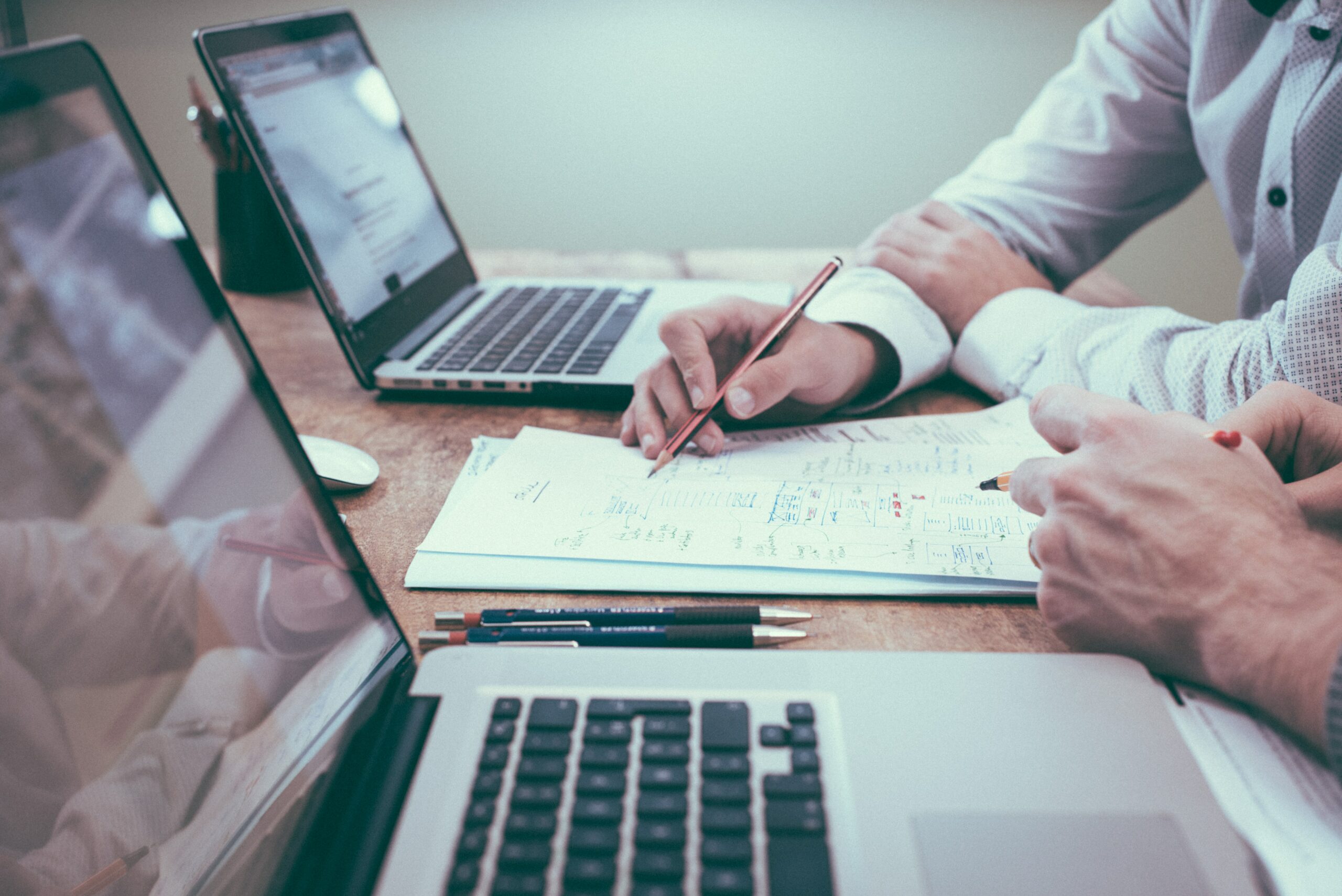 WiFi Assurance solutions replace manual troubleshooting tasks with automated wireless monitoring and testing to make WiFi predictable, reliable, and measurable. These solutions also provide unique visibility into end user service levels. 
WiFi Assurance systems increase the end user experience, and relieve network engineers in the IT department from their enormous workload to keep all users happy and satisfied. When applied correctly, WiFi Assurance results in worry-free WiFi networks, for both the IT staff as well as for end users, no matter how many end devices (IoT) connect.
 These unique WiFi Assurance solutions complement WiFi Site Surveys, WLAN Controllers, and WLAN Network Management systems. The following article looks at these relationships in more detail.
WiFi Site Surveys, WLAN Controllers, and Network Management Systems
WiFi Site Surveys are a great resource, used to ensure a sufficient WiFi signal level is present throughout the areas where WiFi is needed. This is primarily about WiFi Access Point coverage. These surveys take into consideration all radio-frequency barriers such as walls, furniture, and ceilings, and the requirements from the known end devices that need to operate in the WiFi area. Site Surveys are performed when the WiFi network is first designed,  and regularly after that (say once a year) to verify the RF environment has not changed since the last survey.
WLAN Controllers and Network Management Systems are great tools used to manage the WiFi Access Points, and perform Radio Management to ensure there is an optimal mix of WiFi frequency bands and channels for the network's  maximum WiFi capacity. These systems are online 24/7 and keep IT informed about the health status of the WiFi infrastructure.
So, what are these systems missing that makes WiFi Assurance solutions needed as well?
The answer lies in two areas.
How end devices use the WiFi infrastructure 

The Diagnostic Disconnect between end devices and WLAN infrastructure
Let's start to explore the Diagnostic Disconnect between end devices and WLAN infrastructure first. This is about the lack of information provided by end devices to the WLAN controller regarding how well or how poor the end device is being serviced by the WiFi Infrastructure. In a majority of cases, there is no established exchange of information, and therefore the WLAN controller is oblivious as to what is really going on with all WiFi clients. Since IT gets their Network Health information from the WLAN controller as well, this also means that teams are often unaware as to how end devices are performing.
In rare cases where there is a basic exchange of information from the end devices to the WLAN controller, IT is in a much better situation. These situations are  supported by the 802.11k part of the WiFi 802.11 standard. However, due to the fact that there are many different suppliers of WiFi systems and of end devices, suppliers must  work closely together to implement these critical end-to-end WiFi diagnostics. Not many do.  
Our other topic, How end devices use the WiFi infrastructure, is even more complex. There is a wide spectrum of end devices that use WiFi: traditional notebooks, mobile phones, printers, electronic whiteboards, medical devices at patient bedside, manufacturing measurement equipment and tools, IoT devices in general, etc. The pool of end devices that use WiFi gets larger by the day, and all devices have embedded WiFi chip-sets and make use of the WiFi infrastructure in their unique way. End devices do not have free reign of the WiFi network, but instead operate within a shared medium with certain dependencies and restrictions. These include  what an enterprise's specific WiFi infrastructure allows end devices to make use of (regarding frequency bands, channel, and data rates), and on other users of the WiFi spectrum, including  neighbors, interference sources, and country-wide regulations of the use of the frequency bands.
The result of all these dependencies and shared network space is that end devices and End Users suffer from Intermittent WiFi problems, outages, and disconnects from the network that are not noticed by the WLAN controllers. These controllers then cannot alert IT to the issues.  This can mean as many as 8 out of  10 end user network problems stay out of sight for IT, until end users submit problem tickets. 
How does an AI-powered WiFi Assurance platform help?
WiFi Assurance solutions are automated to provide the quickest, easiest support. These AI-powered WiFi automation platforms can:
Analyze the entire WiFi network ecosystem, 24/7. This includes a business's core network infrastructure and connected devices, as well as WiFi-and-non-WiFi sources of interference, including any nearby networks sharing the airspace.

Learn to recognize normal and abnormal network behavior.

Automatically alert IT as soon as any issues occur, allowing teams to respond proactively rather than reactively.
Using Wyebot Wireless Intelligence Platform (WIP) to overcome challenges and proactively, continuously optimize
Here's how WIP promotes full network optimization that enhances and complements that provided by management systems.
Actionable resolutions
WIP automatically alerts IT to existing and potential issues, and provides automatic alerts when network tests fail. These alerts include root cause identification and actionable analytics so that IT can resolve problems faster than ever. Faster resolutions often mean that users are never impacted by the issue. They also mean that there's less of a chance for issues to grow from minimal to monumental before IT is made aware of them. 
Scalable
The platform is vendor-agnostic and can analyze and troubleshoot networks with hundreds to thousands of devices. Not only does this make it cost-effective, but it also reduces the training time needed for IT: once they know how to use WIP, teams can employ it at any site, regardless of a site's WiFi vendor.
Complete visibility
The WIP  sensor has three WiFi radios, which allow it to analyze both the 2.4GHz, 5GHz, and 6GHz frequencies nonstop, while also running network tests. This gives IT visibility into the entire network ecosystem at all times. This includes but is not limited to:
User experience

Real-time health and performance of all applications and infrastructure

Airtime and client utilization

The types and number of devices connected to the network

The capabilities of connected devices

Any network issues

Any security issues

Client distribution
Historical wireless analytics
In addition to proactive, real-time analytics, WIP also automatically provides and saves historical wireless analytics. With this data, IT professionals can review network performance from the past day, week, or month, giving them complete insight into network health.
Teams can also use the data to review long-term trends for APs, client distribution, RF and client utilization, RSSI, non-WiFi interference, and noise level. When the time comes to upgrade, this empowers decision makers to make cost-effective, personalized plans to keep the network optimized and future-proofed. 
WiFi Assurance in Local and Remote Buildings, worldwide.
Remote capabilities
WIP provides remote visibility and troubleshooting, allowing IT professionals to analyze network performance and resolve issues from any location at any time. Companies without permanent onsite IT teams don't have to settle for  spending more time and money traveling and resolving issues. With fewer problems and remote, automated troubleshooting, IT can promote business as usual, regardless of team location .
Vendor agnostic
The WiFi network ecosystem is bigger than any one vendor. By providing vendor agnostic support, WIP ensures that critical insights and analytics never stop. Whether an enterprise changes vendors or not, WIP's detailed, problem-solving answers are always delivered.
Deliver the support your business needs
Every enterprise that is asking for more from its equipment and its IT teams needs to provide the support of AI-powered WiFi automation platforms. These platforms boost productivity and end user satisfaction by providing detailed insights and analytics into the WiFi network ecosystem. Empower your network to do more, for longer, now and into the future. 
If you want to see the difference that WIP can make, request a free demo or trial now.