Blogs
The Cost-Effective Way to Prepare Your Healthcare WiFi Network for the Future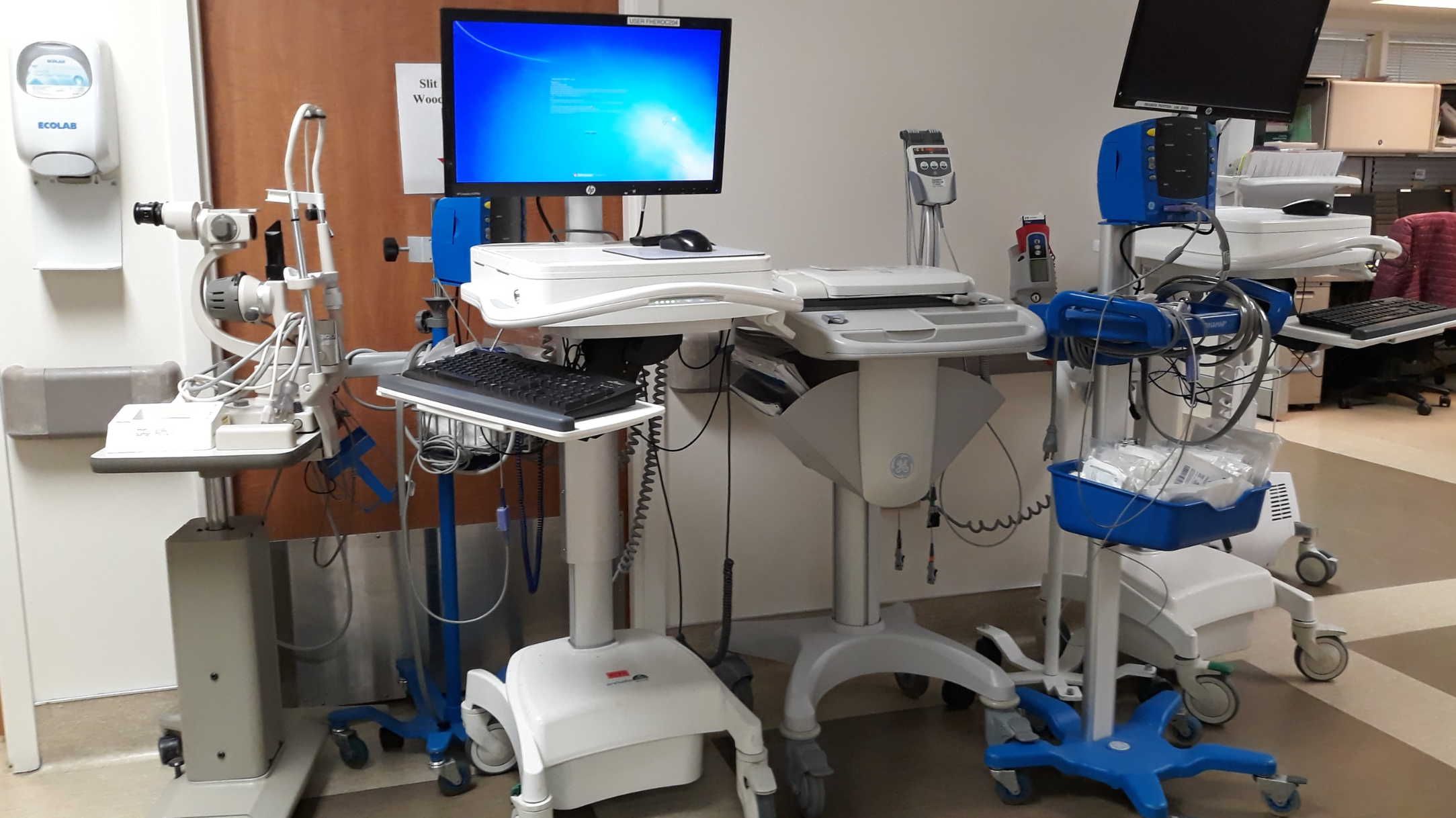 Hospitals are depending more and more on WiFi networks to support life saving medical devices and applications.  With wireless technology constantly evolving, these networks must be designed with the future in mind if healthcare facilities want the highest return on investment.  Rather than working with networks that stop providing the necessary support after a few years, networks must be designed to support both current and future trends.  
So, how do you successfully future-proof?  Here are four tips to keep your network optimized for years to come.
Analyze Current Technology and Usage
You need to have a strong and detailed understanding of what equipment you are currently using, and how network usage has changed over the last few months and years.  This is key for keeping costs in check: rather than responding to market trends, you can respond to your hospital's specific needs.  To get the necessary data, work with a platform that provides historical analytics.  Wyebot's Wireless Intelligence Platform (WIP) lets you review past data on a specific device or on overall network health; it automatically creates graphs that display trends over time; and it supports more efficient and effective budget and capacity planning.  If you know exactly what your network has been asked to support over the past year, you can better determine how it needs to grow.
Will you be able to benefit from the newest technology?
When technology changes, that doesn't necessarily mean that you have to scrap what infrastructure you have and invest in all new hardware.  Some technology is better adaptable than others.  Take a close look at what you have and what is currently on the market. Make sure that upgrading to new technology will actually benefit you. For example, when using wireless technologies, simply upgrading infrastructure devices is not sufficient, one must upgrade client devices as well. Wireless technology built into many IoT devices may not be easily upgradeable   Next time you need to update equipment, choose technology that will adapt to any emerging frequency bands, and that has easily upgraded software.  The goal is to get as long a lifespan as possible from technology, while still prioritizing speed, security, and reliability.
Design for Flexibility, Remote Monitoring and Support
Don't design a network that will only work in the current environment.  You never know exactly when changes in technology or the world will call for changes within your healthcare facility.  For example, if a facility made the decision to upgrade a network so that it solely operated on the 5GHz spectrum, they would've suffered when it became clear that many medical IoT devices only operate on the 2.4GHz spectrum.  In another example, facilities that chose not to provide remote network support, struggled during the beginning weeks of the COVID-19 pandemic.  It's not possible to plan for every scenario, but do plan for change.  Design a network that can be modified, monitored and supported remotely, while still providing 100% coverage.  This helps to protect your technology investment, provide continued reliable service even when IT teams are remote and extend the life of your infrastructure.
Use Vendor Agnostic, Artificial Intelligence (AI)
AI solutions can work day and night, 365 days a year, analyzing, monitoring, and managing a WiFi network.  They allow facilities to offload some IT tasks, supporting IT in focusing on other mission critical responsibilities, while also saving facilities money and providing a better understanding of WiFi network health.  With detailed and actionable insights, AI solutions help networks provide more reliable service, improve operations, and deliver the data needed to determine how to scale and grow the network in a cost-effective manner.
The Wireless Intelligence Platform (WIP), the leader in AI-driven WiFi automation, delivers:
Complete WiFi ecosystem visibility, bringing 100% clarity to the entire network.  No blind spots.  No mysteries.

Proactive 24/7 detection, notification, and mitigation of issues to improve performance, reliability, and security now and into the future

Synthetic network testing to remotely diagnose and troubleshoot any and all issues when in-person work is not possible, future-proofing the network against situations like a pandemic or natural disaster

Historical device forensics, as mentioned above, for improved capacity planning and budgeting

Vendor agnostic implementation – as technology is constantly changing, you need solutions on your side that work no matter what.  WIP is easy-to-use and seamlessly integrates with existing network infrastructure and WiFi service providers, no matter how they change.  The result is future-proofing against the ever-changing WiFi technology and IoT landscape.
Avoid Expensive and Time-Consuming Upgrades
Many healthcare facility WiFi networks must support tens of thousands of wirelessly connected devices and applications.  The wireless network must be a strength and an advantage for any facility, one that supports life saving care and healthy patients.  Use these tips to optimize and future-proof your network so that it always delivers the necessary support, without eating up your budget.