Blogs
Do Higher Education Institutions Need WiFi 6E for Campus Success?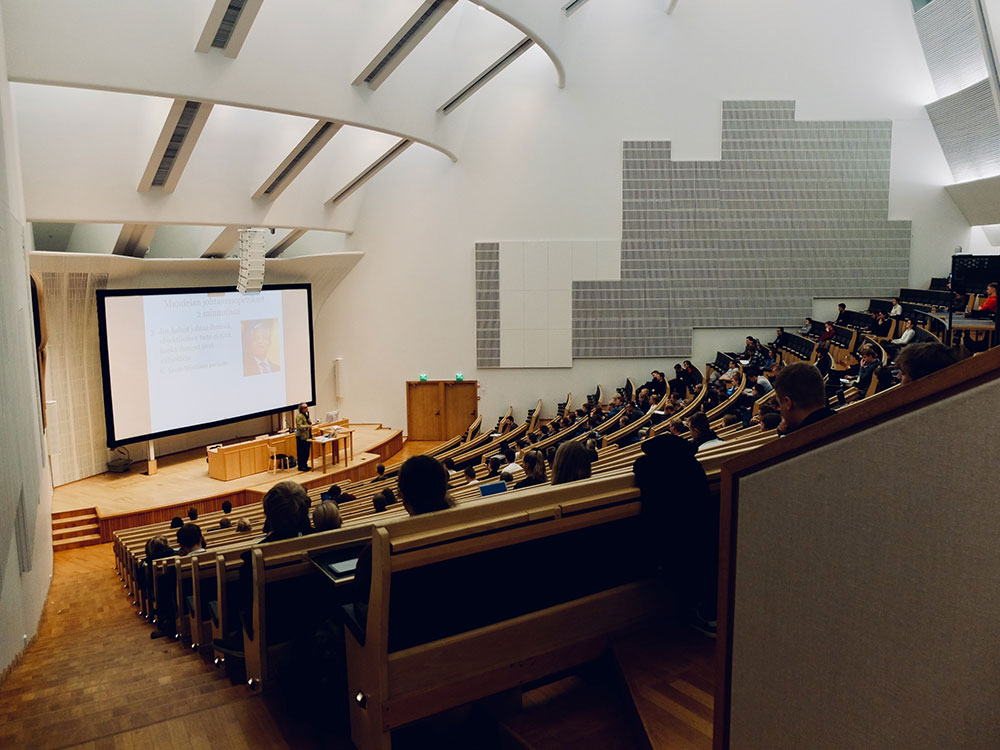 In September 2022, the Wireless Broadband Alliance (WBA) announced a successful proof-of-concept trial of WiFi 6E at the Polytechnic Institute of Viseu (IPV) in Portugal. The trial served to show what educators can accomplish with WiFi 6E and what the future of higher education will likely look like. It covered a "wide variety of bandwidth-intensive and latency-sensitive video use cases in a high-density environment," including:
Remote teaching with HD video in the classroom and simultaneous student access to HD and 8K videos

Access to online classroom resources for remote learning, ensuring that students could simultaneously access and interact with the same resources without buffering or increased lag times
A maximum download speed of 1.7 Gbps was recorded during the trial. After seeing these results, IPV believes that the WiFi 6E connection speeds will enable it to increase its immersive hybrid learning offerings. 
Does this matter on a large-scale?
Yes. IPV is not the only university that wants to provide faster speeds, more bandwidth, and lower latency to students and professors. Those are goals shared by all higher education institutions. The ability to seamlessly provide peak WiFi network performance along with new technologies like 8K video, augmented and virtual reality, digital resources, video streamed presentations, and more will make institutions more attractive and user-friendly.
Let's look at what colleges and universities need to do both to prepare to upgrade their networks to WiFi 6E, and to ensure peak performance is the end result.
What is WiFi 6E?
WiFi 6E is the designation for any WiFi 6 devices that can operate in the new unlicensed 6GHz wireless spectrum. The designation was announced in 2020 by the WiFi Alliance and FCC.
What is the 6GHz wireless spectrum?
All WiFi technologies operate in the unlicensed spectrum. Products used to be restricted to the 2.4GHz and 5GHz frequency bands, but now certain countries have voted to open the 6GHz band for unlicensed use. 
WiFi 6E devices are the only WiFi devices allowed to use this band. This gives them sole access to 14 more 80MHz channels and seven more 160MHz channels. Providing more spectrum is one way in which WiFi 6E provides improved, congestion-free WiFi networks. 
How do universities prepare their WiFi networks for an upgrade?
Upgrading an entire campus network to be WiFi 6E-capable is a significant task. Whether you are tackling it this year, next year, or several years from now, these are the steps to take to ensure that the change happens smoothly.
Study network utilization to predict which areas will see the most improvement in network performance.

These areas of campus are your main priority. Upgrading the entire network will take time. It took the University of Michigan eight months to complete its 6E upgrade. Be sure you know where students and all end users will experience the most benefit and start your work there. These will be the areas of campus with the most dense-deployment of WiFi-connected devices. If your campus design is changing at all over the next few years, take this into consideration.
Analyze existing power and determine if support is available for WiFi 6E.

Most WiFi 6E APs are tri-radio, with dedicated 2.4GHz, 5GHz, and 6GHz radios. Thanks to this design, they typically require more power than older model APs. Colleges and universities need to be ready to meet this increased energy demand as they upgrade the network.
Work with all leadership to minimize the impact on students, faculty, and staff.

In order to keep an upgrade as minimally intrusive as possible, work with leadership from IT, maintenance, student services, administration, etc. to design the upgrade timeline. This will help make sure any disruptions and outages are minimal.

Keep network analytics and benchmark performance metrics up-to-date.

Before, during, and after the upgrade, it's critical to have analytics that clearly define network performance and behavior. This is the best way to know if the upgrade is having the desired effect, and to catch any possible incompatibility issues before they impact students.
What are potential WiFi 6E issues for higher education?
There are two main issues that need to be addressed:
The 6GHz spectrum uses shorter wavelengths than either the 2.4GHz or 5GHz.
This allows the spectrum to transfer data more quickly, but it means that its wavelengths struggle to travel long distances and experience greater degradation from obstructions and interference. To avoid problems, universities and colleges must be strategic with the placement of APs. This is nothing new, but it's important to note since upgrading the network may not be as easy as swapping out all APs in their existing locations.
The 6GHz spectrum in the U.S. has some existing licensed users.
This can lead to interference in outdoor spaces. By monitoring and analyzing network performance constantly, IT teams can identify interference early and resolve it quickly. Colleges should also make sure that devices and APs can use the 2.4GHz and 5GHz networks in cases where the 6GHz isn't the strongest or most reliable choice.
How can universities simplify the WiFi upgrade process and protect long-term performance?
Universities can use a WiFi automation platform to simplify network optimization before, during, and after an upgrade. WiFi automation uses a combination of hardware and software to automate the proactive analyzing and testing of the WiFi network, connected devices, infrastructure, and the entire RF ecosystem. Platforms deliver 24/7 detection, notification, and mitigation of network abnormalities, as well as complete ecosystem visibility.
With a platform's eyes on the network at all times, decision makers have the analytics they need to understand current network performance and long-term behavior trends without needing to increase the size of IT teams. Wyebot's AI-powered platform will:
Support an entire campus and any remote sites from one location
Thanks to its remote capabilities, the Wireless Intelligence Platform™ (WIP) supports IT in diagnosing and troubleshooting WiFi network issues from any location at any time. This automated troubleshooting greatly reduces money spent on travel and the time to implement a resolution.
Eliminate WiFi mysteries with constant network visibility
WIP's AI-engine analyzes network performance 24/7 and learns to recognize normal and abnormal behavior. With it, colleges and universities know exactly who is on their network, how they are impacting the RF environment, and if any changes need to be made to keep the network secure and high-performing.
WIP is vendor agnostic, so a university always has access to these critical analytics, regardless of how network and infrastructure vendors change.
Save universities and colleges time and money
WIP can analyze 500 devices as easily as 50000. This allows higher education institutions to cost-effectively scale their IT departments. No matter the number of devices, WIP provides complete RF ecosystem visibility, and automatic and proactive alerts at the first sign of an issue.
Proactively solve problems before end users are impacted
Real-time alerts include root cause identification and actionable resolutions. Universities using WIP report 90% faster Mean-Time-to-Resolution. This means that problems are often resolved before students, faculty, and staff are ever affected.
The platform also connects to the network as an end-user device when running tests. This ensures that IT teams have the most up-to-date end user quality metrics on hand at all times.
Future-proof the network for long-lasting optimization
When it comes to WiFi networks, knowing what happened thirty minutes ago can be just as important as knowing what is happening now. IT needs to be able to review past issues and suggested resolutions so that they have complete knowledge of a network's behavior, especially if they are offsite during a reported issue.
WIP automatically saves historical analytics for up to a month and historical wireless traces for a week.
Historical analytics  provide data on health and performance trends over time for APs, client distribution, RF and client utilization, RSSI, non-WiFi interference, and noise level. Colleges and universities can export the information as tables or graphs from the user interface. 

Historical wireless traces give IT access to historical WiFi communication packets so that teams can see the exact network environment that existed at the time of a performance issue or behavior abnormality. This deepens IT's visibility into network performance and provides even greater comprehensive insights.
With these analytics, decision makers can make budget-friendly and campus-specific upgrade plans, and track the results of all upgrades.
Preparing for the future
WiFi optimization doesn't have to be stressful or complex. As your college or university makes its WiFi 6E plans, ask us for more information about how WIP can help and schedule a free demo or trial today.