Blogs
Now Trending – WiFi in Schools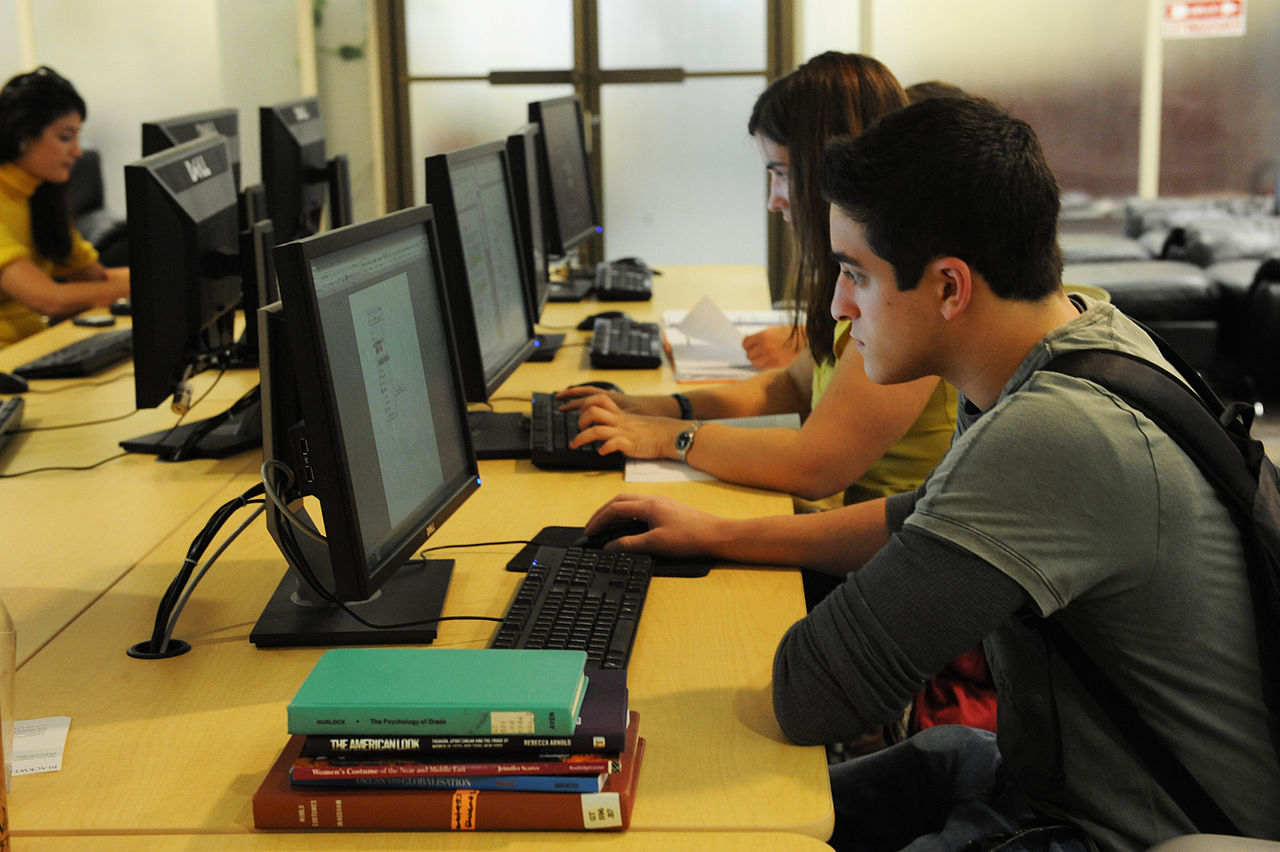 [vc_row][vc_column][vc_column_text]
How to Stay Ahead of the Growing Demand
Some people remember tediously clacking away on a typewriter.  Others remember having to wait in line for a chance to use one of a few computers in a library.  Those days are over.  Students of all ages have access to wireless connected devices and they aren't only using them at home.  Teenagers head off to college with at least one WiFi device and there's a growing use of wireless technology in K-12.  WiFi in the classroom is an exploding trend and, as with anything, that creates unique opportunities and difficulties.
WiFi in Higher Education
An efficient and strong WiFi network is necessary for research and collaboration across all academic areas, but wireless devices are used for far more than academic pursuits.  Students bring multiple devices to college with them and use them for anything from video chatting with friends and family to online gaming to streaming TV shows and movies.  Campuses are seeing the number of wireless devices growing every semester and the strain on the bandwidth is showing.  Purdue University announced recently it is considering limiting WiFi access for students pursuing non-academic material while classes are in session.
If there ever is a problem with connectivity, it immediately affects everyone on campus.  With so many users, it can be hard to pinpoint who is experiencing which problem and how best to resolve it.  Worse still, the peak hours for WiFi usage are between 11:00 p.m. and 4:00 a.m., when IT staff aren't available.  This means staff begin their day with a backlog of issue tickets or e-mails.  Some issues may have already resolved themselves, and this makes it impossible to capture exactly what was going on to cause the problem in the first place.  To stay ahead of growing demand, campuses need clear and detailed metrics and analytics into exactly what is happening on their infrastructure.
WiFi in K-12 Classrooms
As wireless devices become more common, they also become more affordable.  This development means more of these devices are being used in classrooms for educational opportunities.  There is a huge amount of educational material on the Internet and developers are also creating applications specifically for schools.  Frequently, these devices use the Cloud and that means any WiFi downtime affects entire lesson plans.  Generally speaking, schools' IT teams are small and it can take time to discover what an issue is, let alone begin providing a solution.  Educators can't afford lost productivity and need a way to instantly know what an issue is and have it quickly resolved.
Efficient Solutions to Education's WiFi Woes
There are a few things needed to resolve the issues felt by campuses due to the exploding use of wireless connected devices.
Visibility: campuses need constant and detailed visibility into network status and traffic to easily pinpoint problems
Automation: a system that automates any part of the process – reports, highlighting problems, suggesting possible solutions – simplifies the challenging world of WiFi analytics and supports IT teams
Remote tests: the ability to test a network remotely means IT teams can begin providing solutions that much faster, rather than spending time traveling to different locations
At Wyebot, we're ready to provide these solutions and more.  Our machine learning and predictive analytics identify/clarify problems on the network and provide possible solutions often before a call or ticket has even come in.  We provide 24/7 real-time monitoring and an easy-to-read dashboard with all necessary information – including a number of tables and graphs with detailed analytics.  Our remote network test suite pinpoints exact issues without requiring IT staff to make a trip, empowering personnel to provide more rapid-response solutions.  Our Wireless Intelligence Platform is disrupting the way people think about WiFi assurance in schools.  Why should it be confusing and complex?  We believe the correct way to approach WiFi analytics is with ease and simplification.[/vc_column_text][/vc_column][/vc_row][vc_row][vc_column][/vc_column][/vc_row]