Blogs
Wyebot in Use: Tampa Preparatory School, Tampa, FL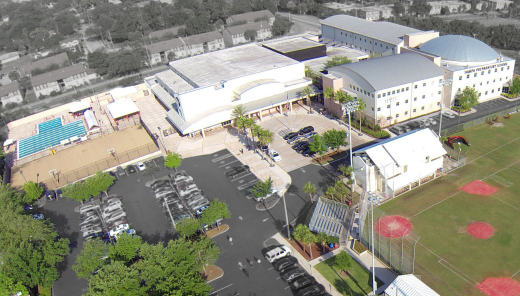 There are about 680 middle and high school students at the Tampa Preparatory School, and about 2000 wireless devices on the school's network.  This includes personal devices and the school's Apple TVs and iPads. If WiFi stops working on the campus, in some ways, the classrooms shut down.  Wireless access is critical for learning and so, when any network issue occurs, seconds count in resolving the problem. This is what made Wyebot's WiFi assurance for education so attractive.
"Wyebot's proactive solution is always in place, always working, and it provides solutions," said Chad Lewis, Director of Technology. "This means we don't have to wait for a problem to occur before we can start troubleshooting."
The Wireless Intelligence Platform ™ (WIP) automatically alerts the school to potential issues before they cause potential downtime.  WIP combines the alert with in-depth information and actionable solutions, all of which are displayed on an easy-to-use dashboard, another WIP selling point.  The dashboard makes network activity and health clear and easy to follow. For Tampa Prep, the fact that even a non-IT expert can take a quick look and see what's happening and what actions need to be taken makes WIP a critical time-and-resource saver.
"Our access points do provide some analytics, but Wyebot made it easier to gather data and gave us a look at the entire network ecosystem," Lewis said.  Building on that, using an AP for its analytics meant diverting one of its radios. This cut down on network strength. Bringing in Wyebot's solution gave the school capabilities it didn't have – proactive analysis and automatic solutions – and meant the AP didn't have to perform double duty.
The school also uses WIP's suite of remote network tests.  These tests, such as iPerf, application tests, speed test and many more can be run manually, automatically or scheduled from any location.  "Being able to automatically run an application test for example and then troubleshoot the results from off-campus is huge," Lewis reported.  
Specifically, WIP's throughput testing provided the school with analytics it didn't have before: the ability to test the performance of the entire network path, from wireless device to AP to wired device.
Finally, Tampa Prep loves that WIP is vendor agnostic.  "We don't have to worry about the future," Lewis said. If the school makes the decision to change AP or Internet vendors, WIP will still work.  According to Tampa Prep's IT Department, "It's a lot of bang for your buck."