Blogs
Importance of E-Rate During COVID-19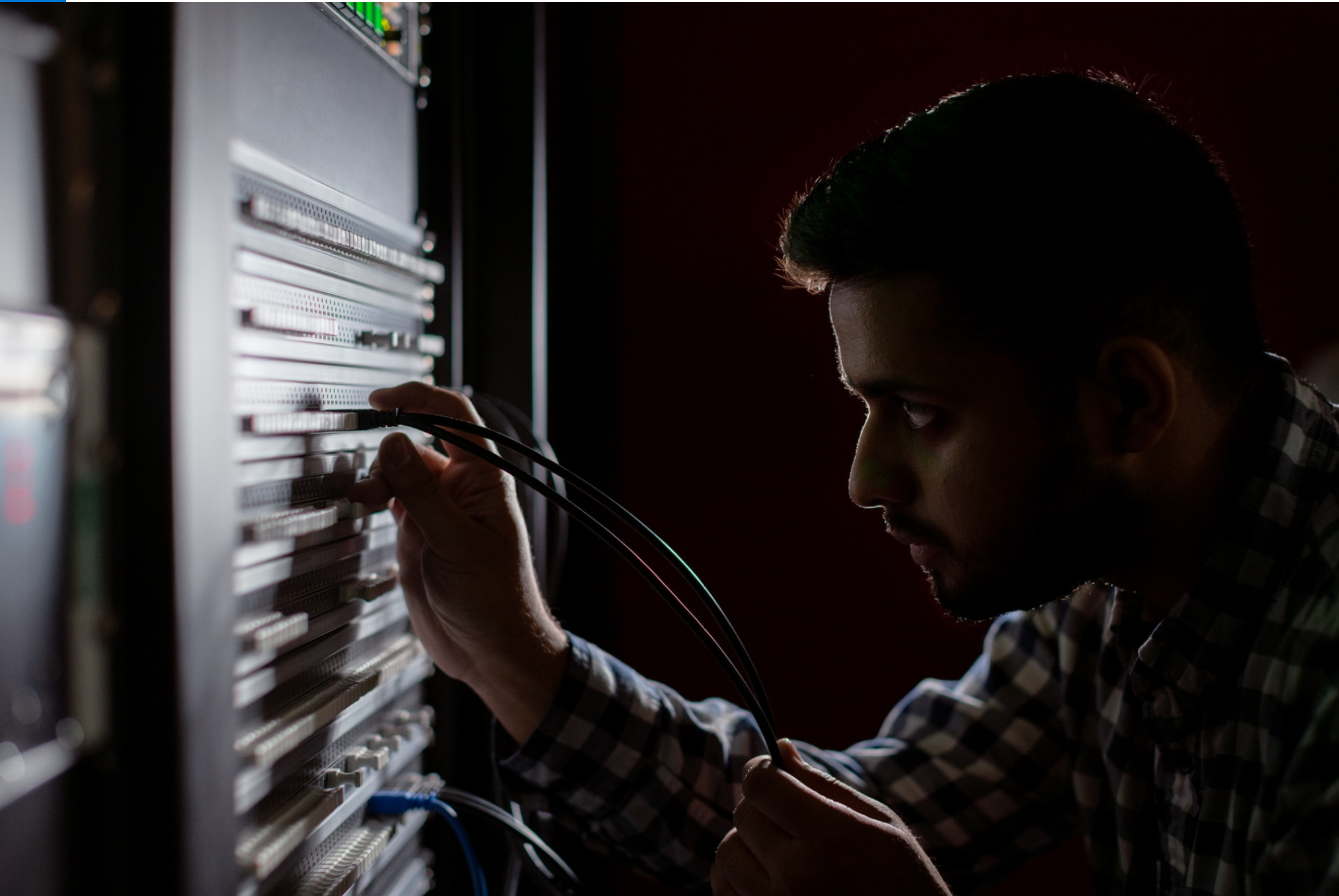 The E-Rate Program was created to give schools affordable access to the information and technology services needed by all students in today's digital environment. While important pre-pandemic, these services are even more critical now.
Many districts are taking a hybrid approach to back-to-school, with some students learning in-person and others keeping to virtual lessons. For students in classrooms, a school's technology and WiFi network are as necessary as they've ever been to provide access to online research, educational apps, online testing, and other resources. Now though, there is an added importance to the networks. In-school teachers who are responsible for at-home students cannot do their job without quality, reliable internet.
With E-Rate, schools can be sure that their students and teachers have access to the technology that they need.  This includes:
Improved WiFi connectivity (no dead zones)

Improved network capacity with higher bandwidth

Updated/upgraded network infrastructure such as access points, switches, cabling, and routers

Updated WiFi software

Automated services that monitor/manage wireless networks
E-Rate's Impact on Schools
In many schools, technology is wireless-dominant with the widespread adoption of laptops, tablets, smartboards, and IoT devices. Even at the beginning of the pandemic, when schools first closed, the wireless network remained important. Some teachers were still going into school in order to send out lessons and connect with students, while other schools remained empty but increased their WiFi output signal so that it would reach those living in close proximity, thereby sharing the resource. With no one quite sure how the 2021-2022 school year will play out, it's vital that the wireless network is ready for anything.
This is where E-Rate comes in.
In the years that the program has existed, it has made a big impact on schools across the nation:
46.3 million students are connected to the Internet and 99% of schools are on fiber networks. This is not due entirely to E-Rate, but E-Rate played a large role in closing the connectivity gap. Only 743 schools still need to be connected to fiber.  With the support of E-Rate, it can happen.

With E-Rate funds, 90% of school districts have been able to invest in and modernize their WiFi networks, priming these networks to support students without fail, now and into the future.

Charlotte Mecklenburg Schools went from 0% connected schools to 100% in only four years.

Death Valley Unified School District and Shasta Elementary School were able to improve capacity with higher bandwidth, allowing more students to enjoy wireless access and mobile devices, and better prepare networks for standardized testing.

Paoli Community School Corporation built a fiber-optic line with 100 Mbps speeds, supported a 1:1 program, and hired e-learning coaches.

South Harrison Community School Corporation was using its laptops as doorstops because of poor connectivity.  E-Rate changed all that, and enabled the schools to take advantage of digital learning.
It's important to keep this momentum going. Technologies change every year, and schools can use E-Rate to be ready no matter what. It is possible to end WiFi worries during COVID-19, and give teachers and students the digital support they need. Wyebot's Wireless Intelligence Platform (WIP) provides AI-driven WiFi Automation that helps schools dramatically reduce WiFi performance and connectivity issues. With WIP, schools experience:
90% decrease in Mean-Time-to-Resolution

60% decrease in WiFi problem tickets

80% decrease in remote site visits
Wyebot is E-Rate eligible under Category 2 and Service Type Managed Internal Broadband Services (MIBS).  Contact us today and find out more information about Wyebot and E-Rate.