Blogs
The Latest eLearning Initiatives Require WiFi Automation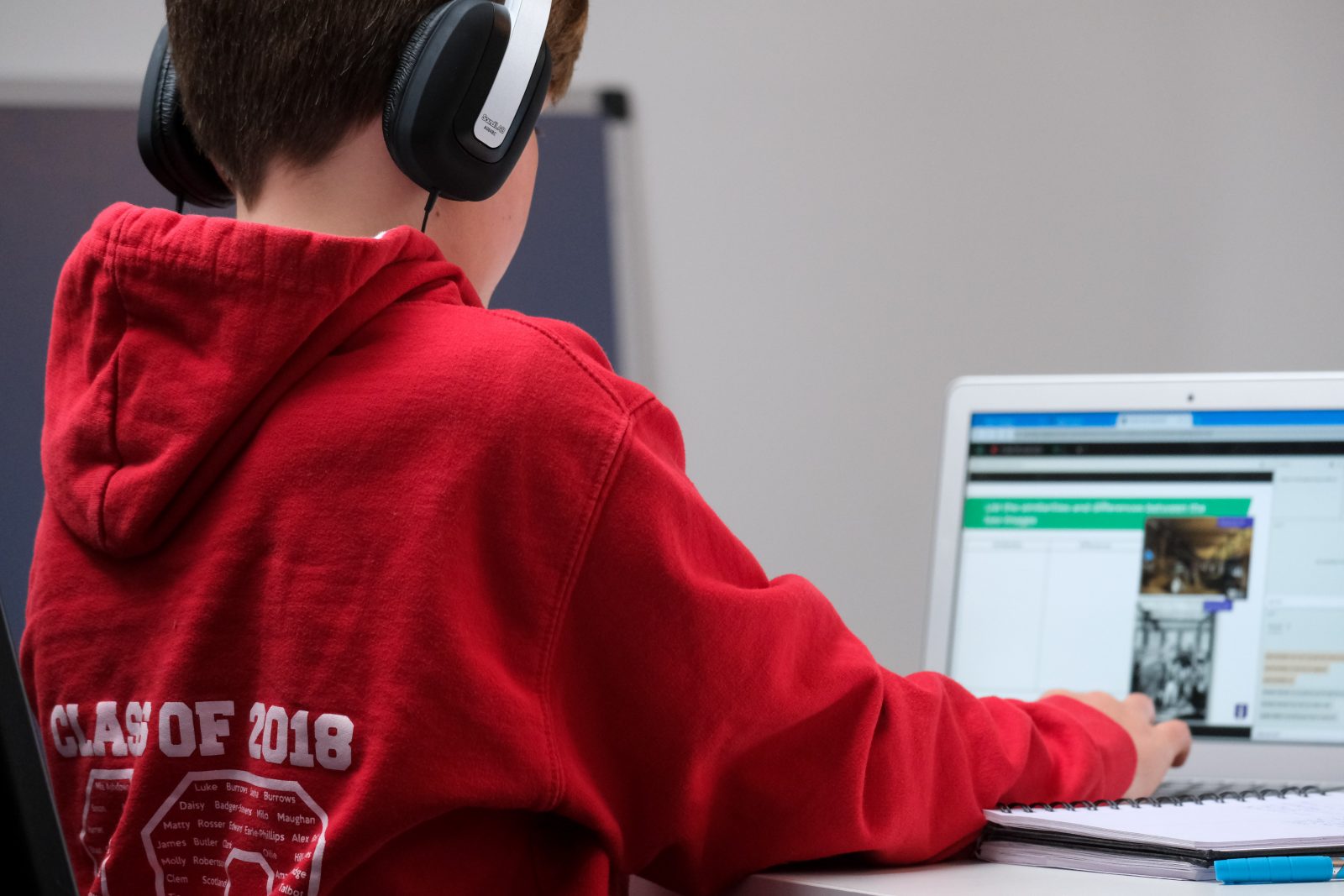 It's been a few years since eLearning first entered schools and the opportunities offered by these initiatives are only growing. Many K-12 educators expect online learning and digital curriculums to expand over the next three years, especially in the areas of remote learning, virtual learning, and in the use of online content and resources.
This might look like schools building curriculum around more:
Video-based learning, both pre-recorded content as well as live-streamed content

Personalized learning for students thanks to assessment tools and AI

Game-based platforms and apps

Artificial Reality and Virtual Reality technologies
Additionally, schools can expect to see a rise in data tracking and analysis – technologies needed to optimize eLearning initiatives and educational outcomes.
Ultimately, what this means is that schools will be depending on their WiFi networks more than ever. This requires networks to be more reliable and adaptable, ideally with no downtime or issues of any kind. Since the network is in a constant state of change thanks to the dynamic nature of WiFi, this long-term optimization is only possible with 24/7, proactive monitoring. For this, schools require WiFi Automation platforms.
Here's four ways these platforms positively impact network success for the entire school.
Scale IT Cost-Effectively
24/7 monitoring is impossible for a solely human team, and that's even before you factor in the thousands of data packets sent every second from hundreds of connected devices. Those packets must be analyzed in real-time so that any network issues can be identified immediately. This is one of the capabilities of Automation platforms.
These platforms analyze the entire network – connected devices, and backend and frontend infrastructure – every second of the day. They easily scale, analyzing 500 devices as simply as 5000. Some will also analyze the wider RF ecosystem, including Bluetooth devices, that can and do affect WiFi network performance. 
With automated eyes on every corner of the network at all times, IT teams can prioritize other critical responsibilities, trusting that the network is optimized unless otherwise alerted.
Greatly Reduce Network Downtime with Proactive Alerts
Without WiFi Automation, the typical problem-solution lifecycle might look like this:
Student experiences an issue and alerts teacher

Teacher alerts IT 

If the issue is ongoing, IT will review their controller dashboard and may take a packet capture, teams will review the data, and identify the root cause of the issue

If the issue is intermittent and has stopped, IT must wait until it occurs again in order to analyze packets and identify the root cause

After root cause identification, IT resolves the issue
This process can take anywhere from several minutes to several weeks depending on the complexity of the issue and its intermittent nature. During that time, students, teachers, and administration might all be suffering the ill effects of a non-reliable network. IT will always pursue resolution as quickly as possible, but when that requires days of reviewing controller logs and manually capturing and analyzing packets, waiting for the issue to reoccur, their hands are tied.
With WiFi Automation, the lifecycle is transformed:
The platform identifies an issue as soon as it occurs, often before end users are affected

An alert is sent to IT – depending on the platform, the alert might contain the root cause of the issue and actionable resolutions

IT reviews the alert and resolves the issue
With more devices added to the network every year, as well as the addition of greater reliance on data intensive technologies like video streaming, the network needs constant attention to ensure all of its many, many moving parts are working together optimally. Get peace of mind, faster resolutions, and fewer issues with Automation.
Efficiently Future-Proof the Network with Historical Analytics
In addition to real-time optimization, the most important thing you need to promote educational outcomes is easy access to historical network analytics. This is because the health of the network is always changing, as are network needs and demands. Even if the network is optimized in real-time, these long-term changes must be analyzed in order to predict what upgrades/updates are needed to maintain optimization in the future.
For example, historical analytics help answer questions such as:
How has end user experience been impacted throughout the year?

Did AP performance slow down?

Did network utilization change?

How did interference and noise levels fluctuate?
With the answers to these questions, IT and administrators can make the most efficient decisions on how to cost-effectively prepare for the future. Rather than requiring IT to periodically manually save analytics throughout the year, work with a platform that will do so automatically, immediately providing schools with answers whenever they are needed.
Optimize Faster with Remote Capabilities
Whether responsible for one school or many, IT can't be everywhere at once. Any time spent traveling onsite to the exact location of a network issue, is time spent not resolving the issue. For this reason, an Automation platform with remote capabilities is necessary for creating and maintaining a strong and reliable network.
With remote testing and troubleshooting, IT can optimize the network from any location at any time. This not only greatly reduces the Mean-Time-to-Resolution during the school year, but also helps with network health checks before school begins.
If a school is using a platform with automatic alerts, historical analytics, and remote capabilities, IT will know immediately if anything happened over night, or during the summer, to affect network performance. For example, perhaps a device update was pushed out by a vendor and it's causing incompatibility issues. It doesn't matter if the issue occurred when no one was onsite. IT will have the alert and all necessary analytics ready for review through the platform's dashboard. A resolution can be implemented immediately, whether IT reviews from home, another location, or onsite. 
Prepare for Success Now
As our dependence on WiFi networks grows, the margin for accepting network issues grows smaller and smaller. When schools know without a doubt that technology will be a part of student and administrator routines, and that technology requirements and demands may change throughout the year, it only makes sense to proactively prepare with WiFi Automation.
Remove the stress, worry, time and cost of network issues with an Automation platform today.